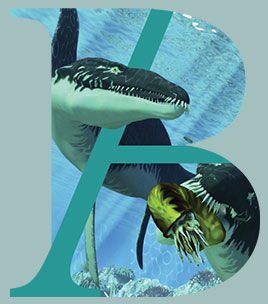 A Tourism Story
The Etches Collection
Steve Etches MBE began collecting fossils over 35 years ago. Completely self-taught, what began as a hobby has now resulted in a collection of over 2,000 unique specimens that are globally important. Band Agency was introduced to Steve during the early stages of funding and development with a view to brand and position a museum housing this important collection of fossils.
Project overview
It was clear that at the start of this project the common driver was the vision of housing the collection in a unique space, somewhere Steve could showcase his work, a centre for education, and a place for the community and visitors to embrace. To do that a name would be needed along with a brand identity that we could carry through to the physical museum.
After a great deal of discussion, strategy and proposals with Steve and patron Sir Michael Hobbs, the museum found a name. The Etches Collection - The Museum of Jurassic Marine Life became a tangible focus that all involved could harness during early-stage funding both privately and with help from the Heritage Lottery Fund.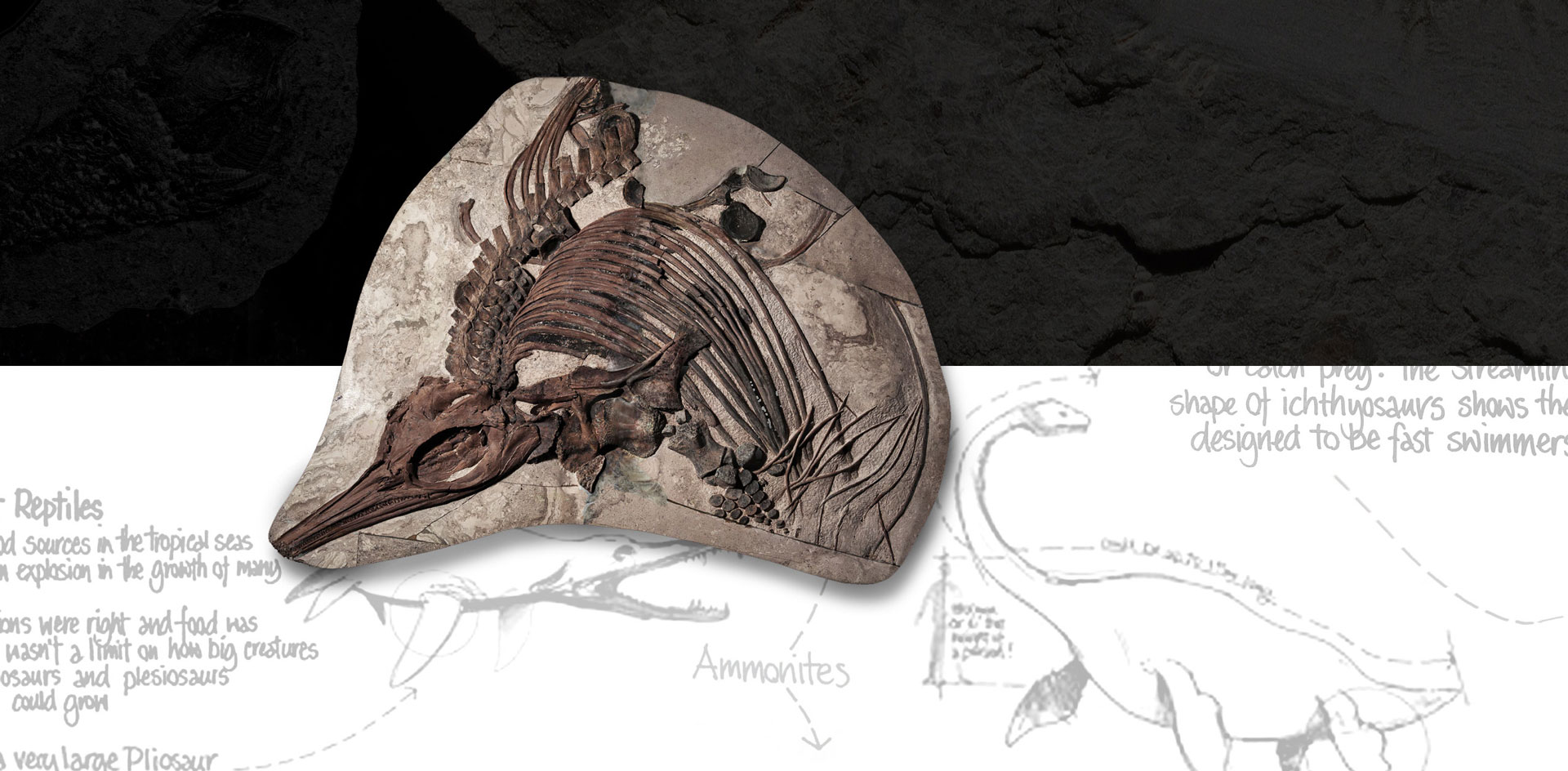 Bring the project to life
The museum needed a life of its own, even with items that on the face of it were nothing but old fragments of life millions of years ago. To do that we needed to help tell the story, what was truly unique about the museum, what will be the hook that gets people to visit, what was life like back then?
Our proposition 'Stories from deep time' answered them succinctly and we would carry this mantra through all of the communication subsequently produced.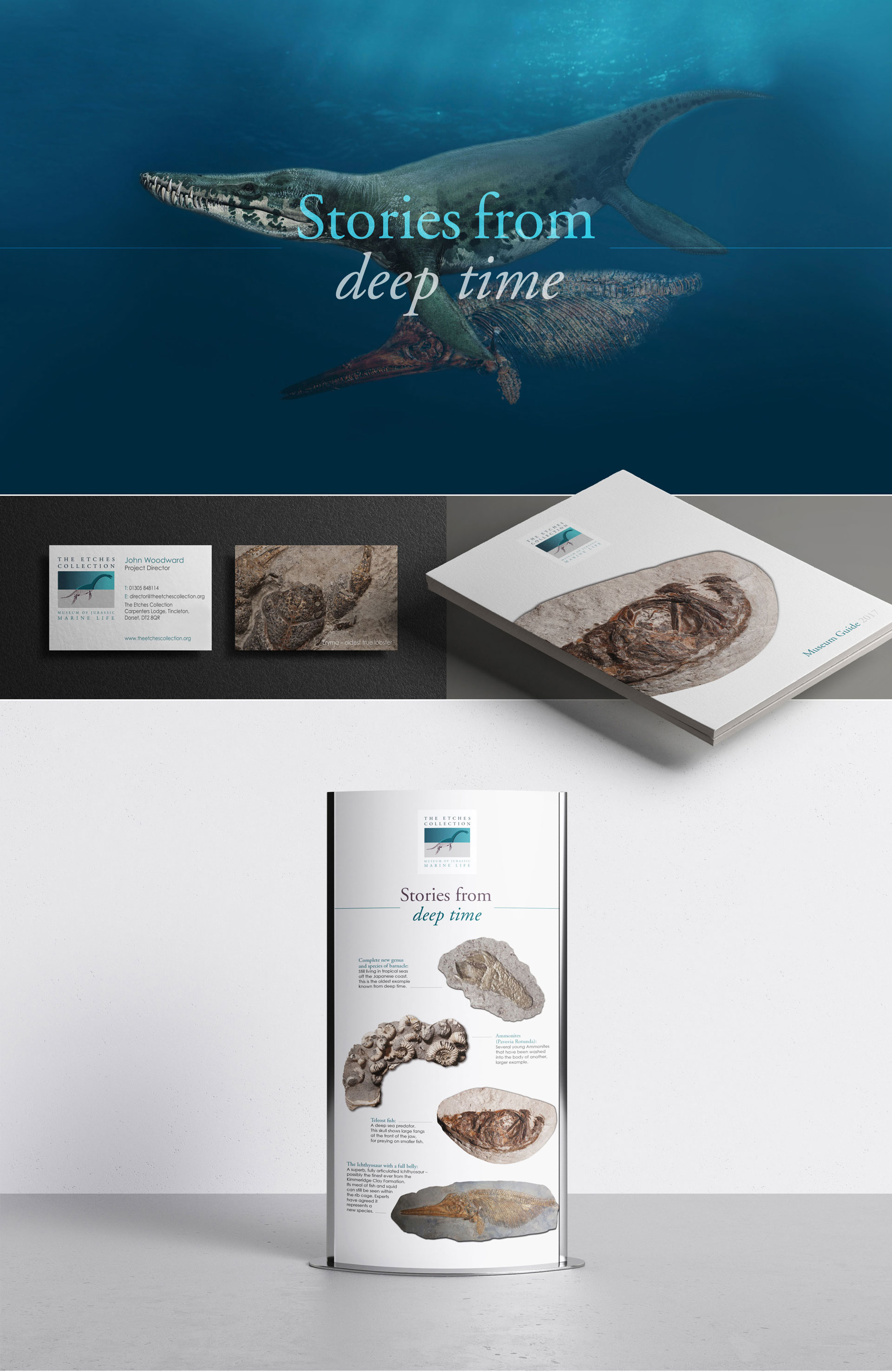 Develop the communications
Now we could start supporting the drive for funding with an exciting visual brand, reflecting it onto exhibition stands, brochures and visuals to help sell the vision. After a lengthy funding process and with Band's continued support, the finances were secured and the building work started on the £5 million state-of-the-art museum.
We would continue applying the brand style to signage, wayfinding, displays, merchandise and website during the build phase.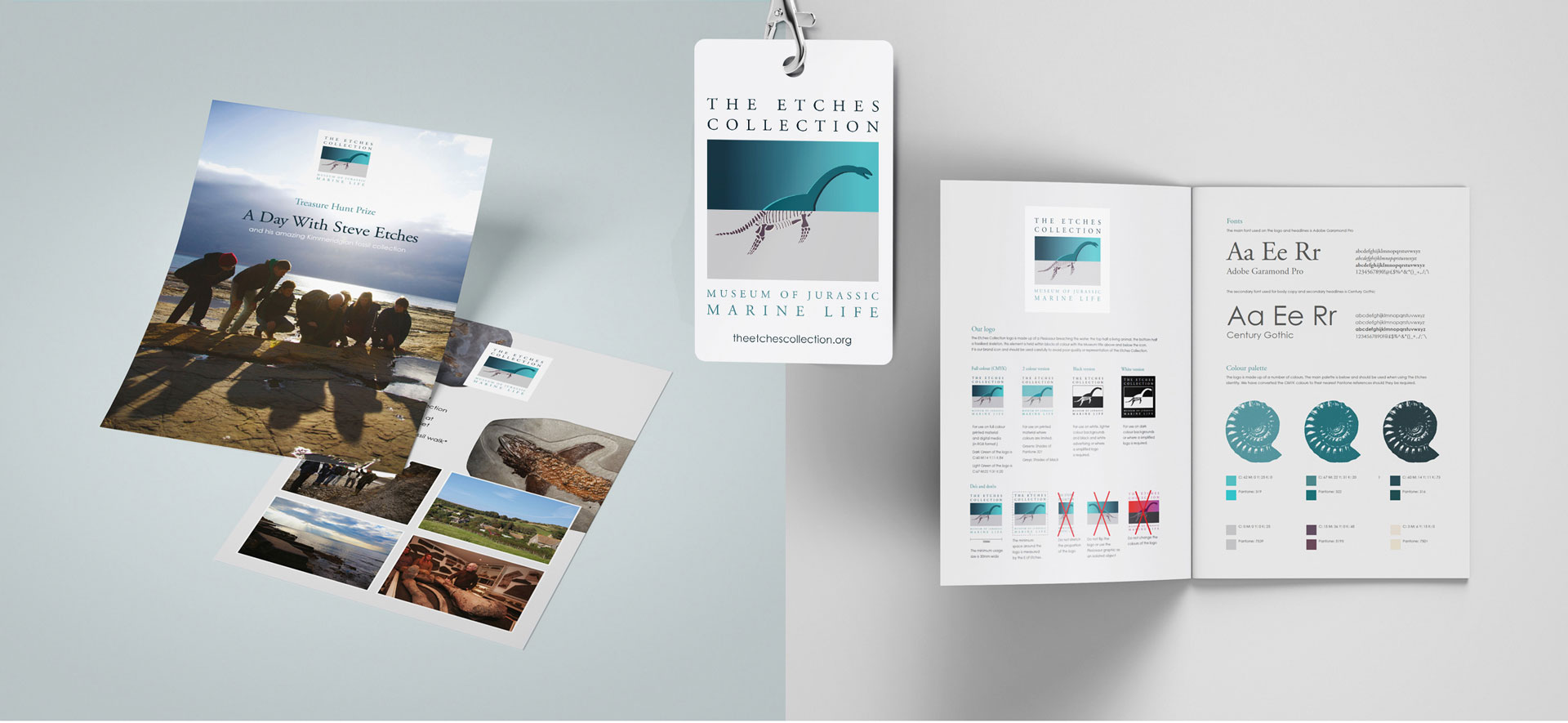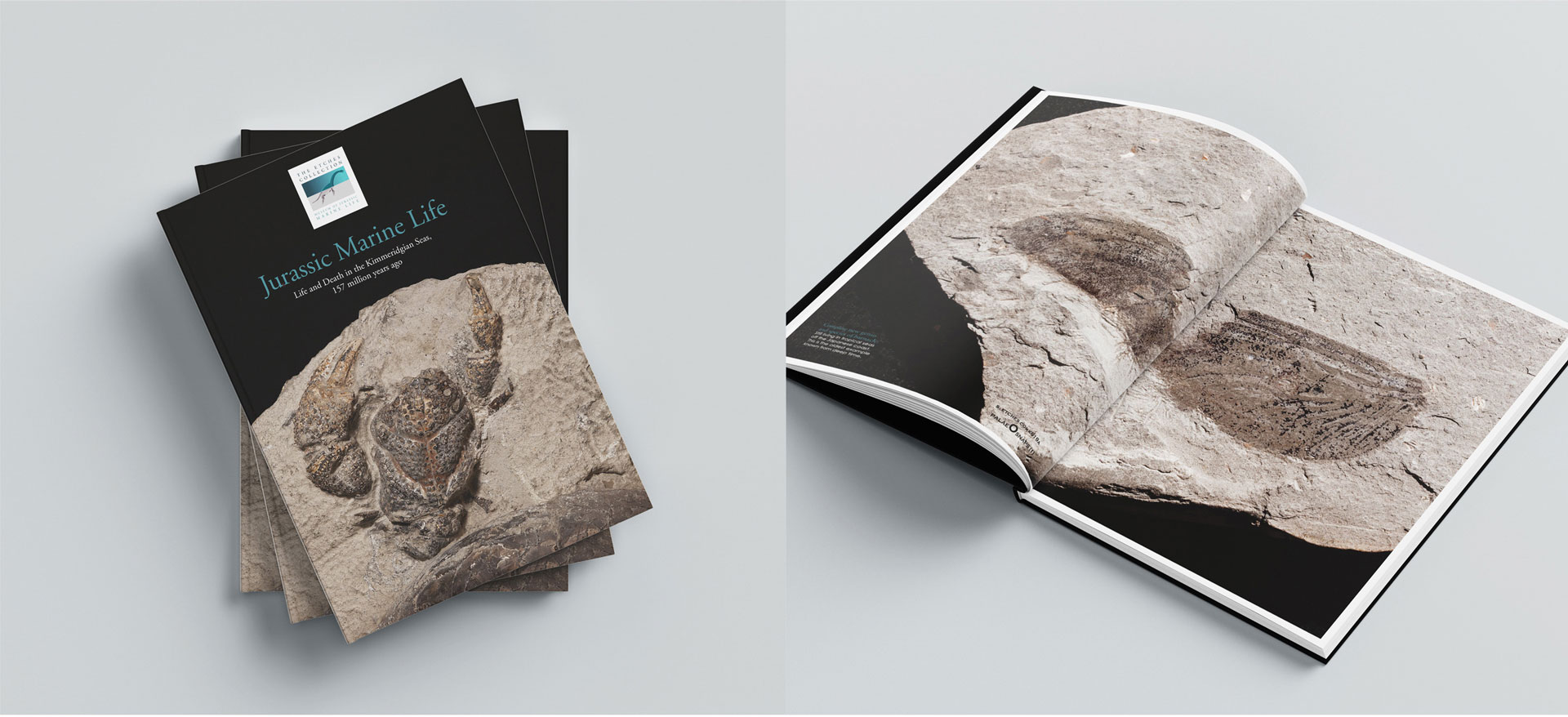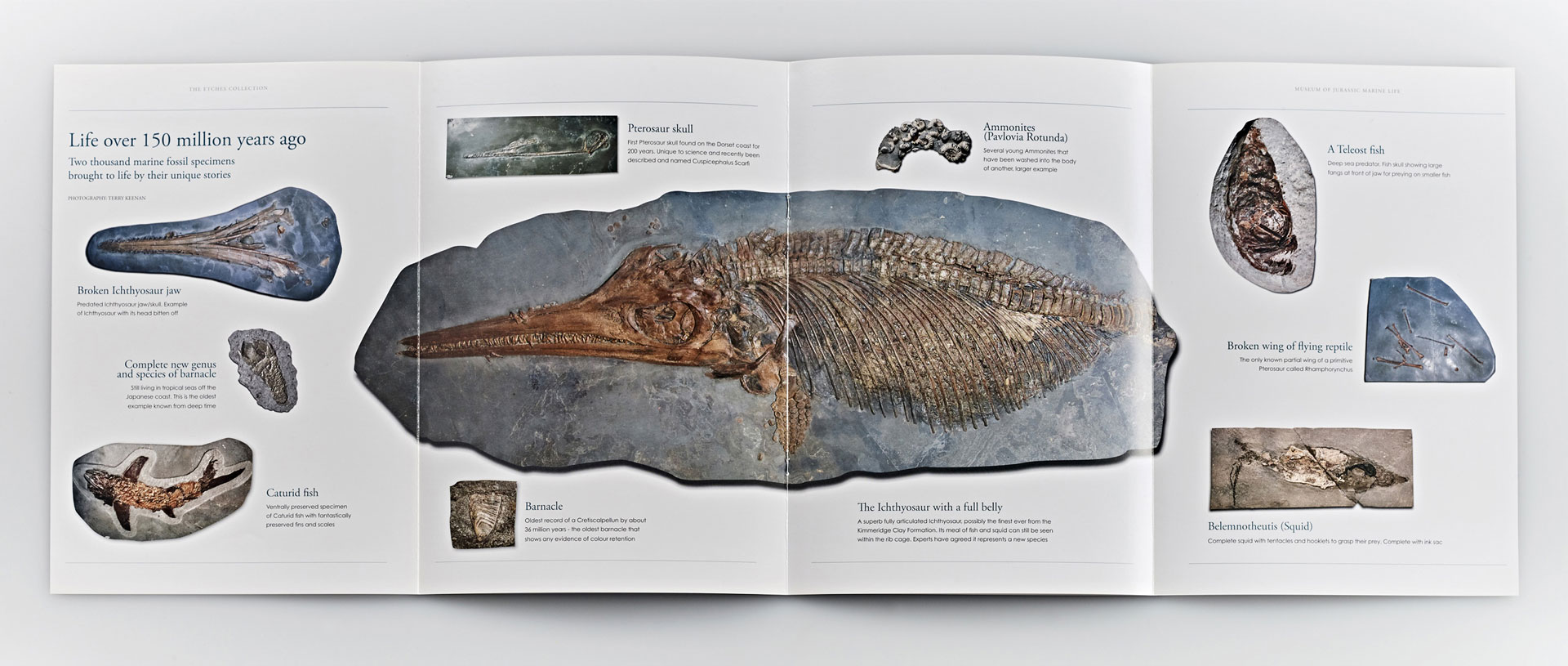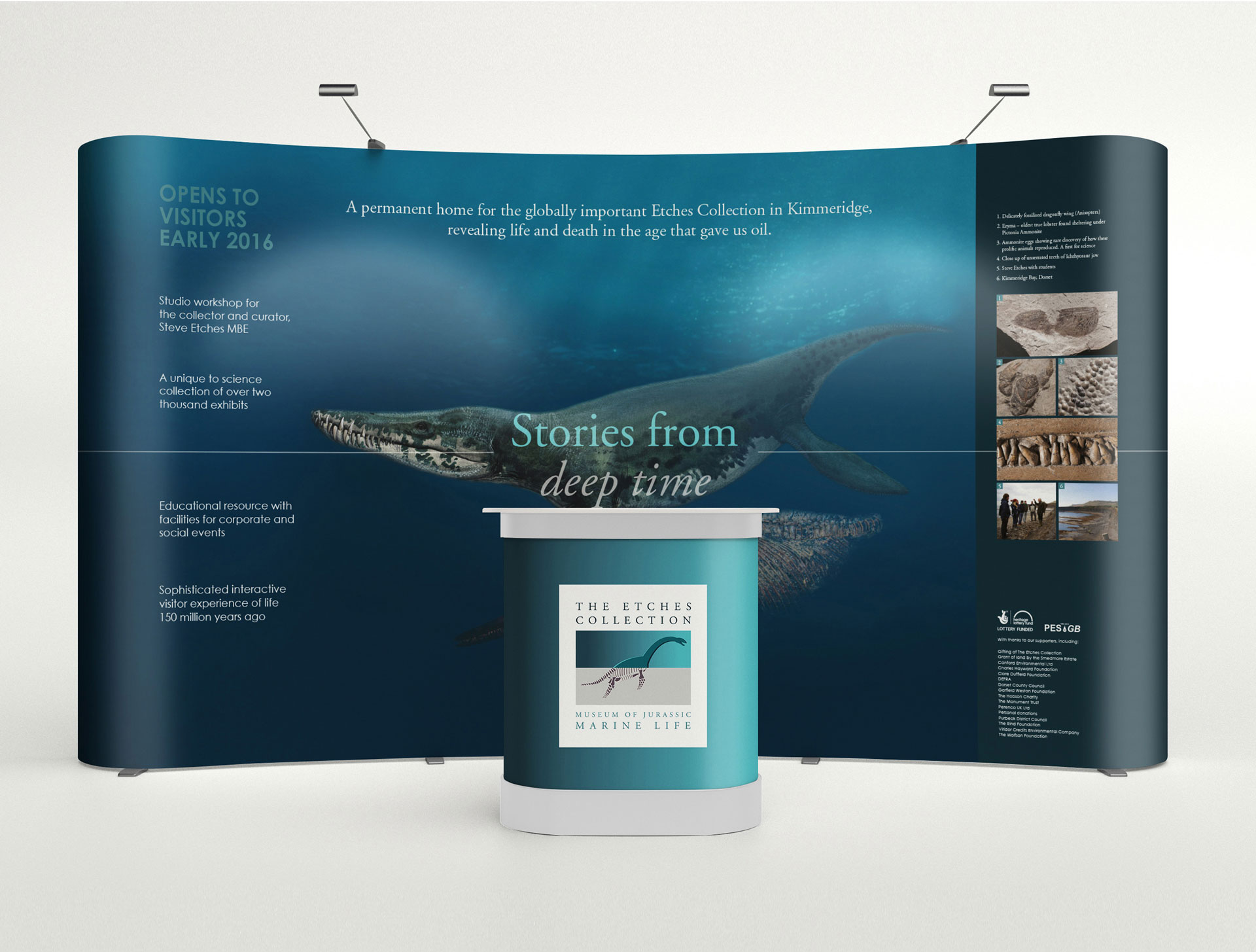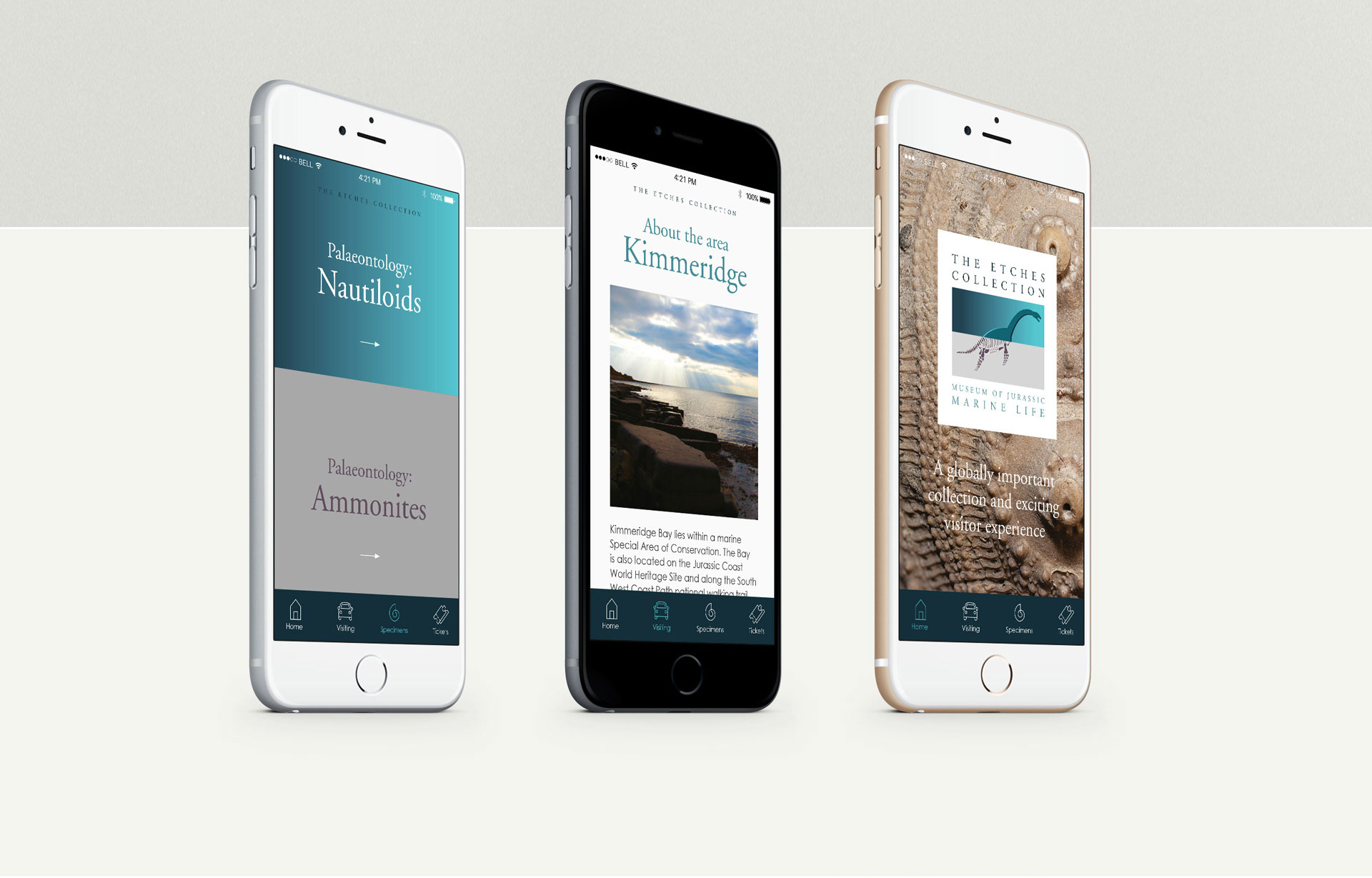 A great team to work with – stimulating, innovative and original. I and all of those involved in the museum highly recommend them.
Sir Michael Hobbs KCVO, CBE The Kimmeridge Trust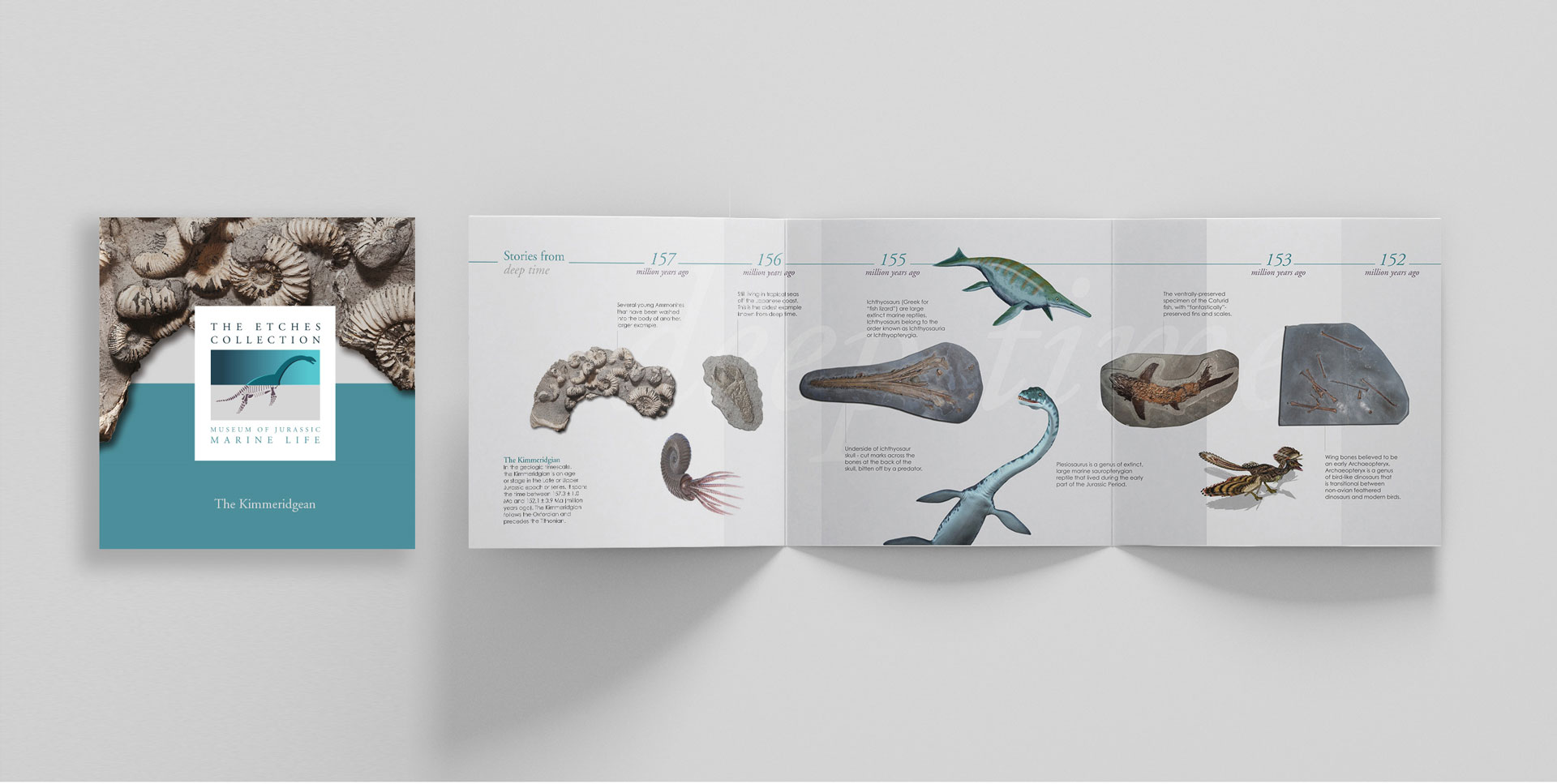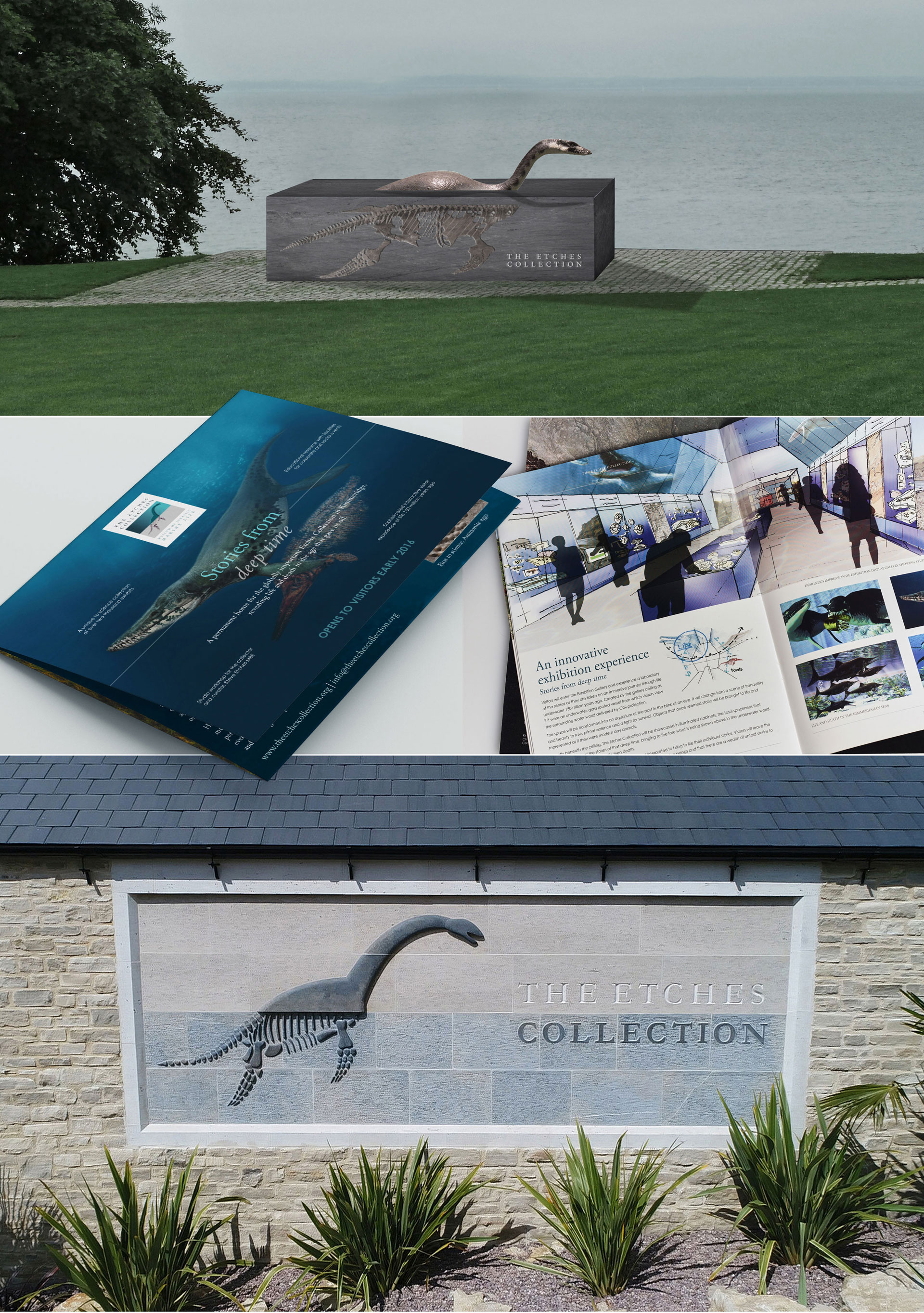 Amount of funding secured for construction of this state-of-the-art fossil museum in Dorset
2017/18
The Etches Collection is awarded the Trip Advisor Certificate of Excellence two years running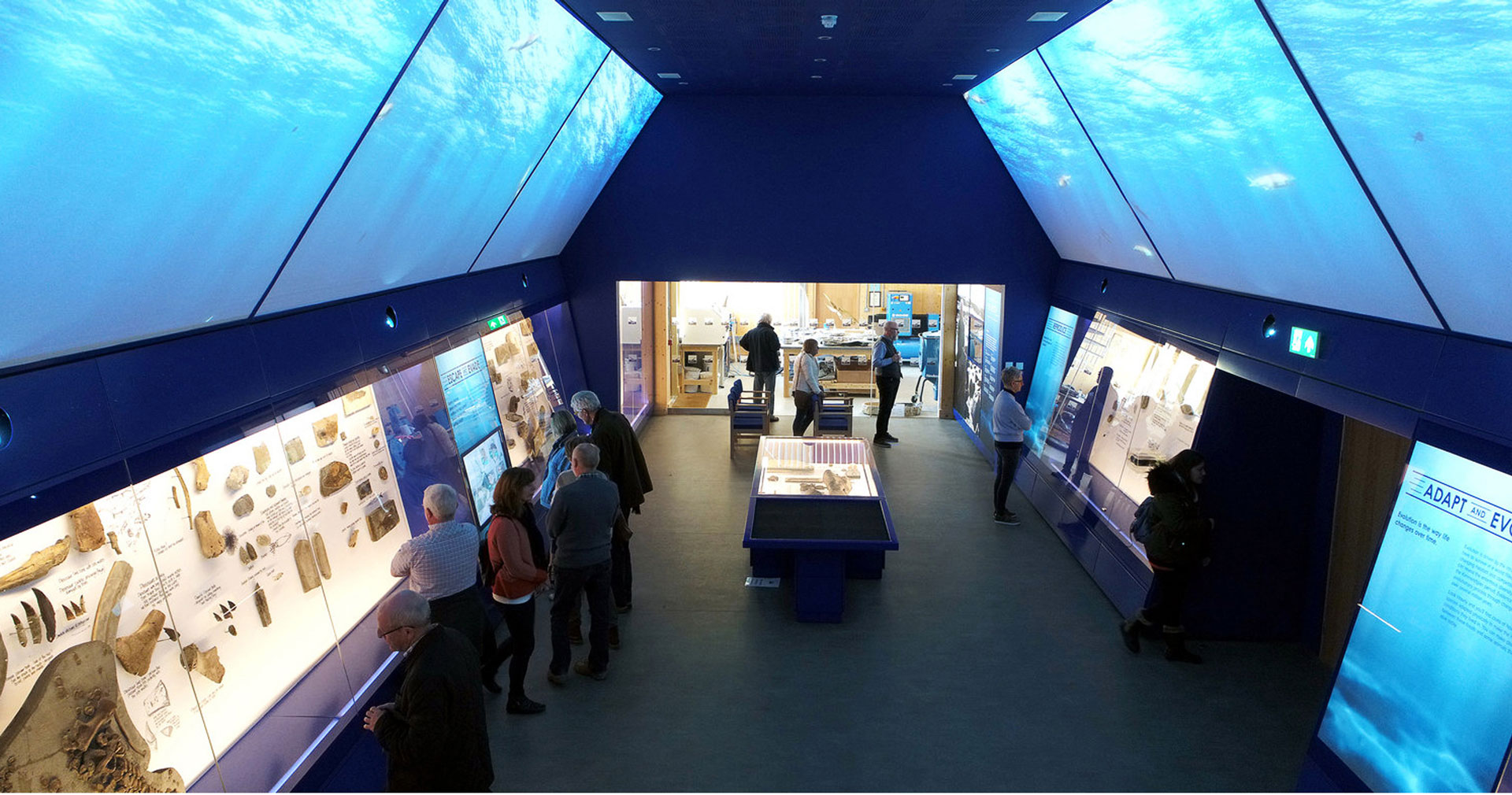 The outcome
The Etches Collection opened its doors in late 2016 to rave reviews. It continues to be a centre for excellence, an education hub and popular destination for those visiting Dorset with an interest in the Jurassic Coast. The Museum was awarded the TripAdvisor Certificate of Excellence in 2018 and 2019.
Services provided:
Literature
Communications
Exhibition material
Signage & wayfinding
Installation concepts