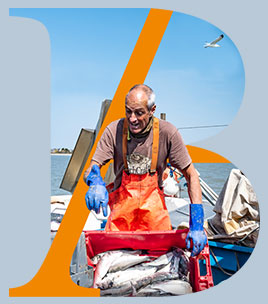 A Community Story
Fish Local
When the Covid-19 pandemic hit the UK one of the most immediate effects was the collapse of the fisheries markets. A high percentage of fin fish and approximately 80% of the UK caught shellfish is routinely exported to a variety of markets, mostly in Europe and the Far East. These export markets disappeared virtually overnight.
The opportunity
With plenty of fish in the sea, Kent and Essex Inshore Fisheries and Conservation Authority (KEIFCA) realised that there was a market for the smaller, more vulnerable boats to be fishing and supplying into local fishmongers and direct to the public. We were asked to help KEIFCA create this new supply chain by creating a community within the community. We quickly realised that we needed a solid brand to pull the project together, a call to arms with a long-lasting message. Think Fresh, Shop Smart, Fish Local was born.
The idea was to use web-based and social media systems to allow connections to be made between suppliers of seafood and consumers. This would allow suppliers to have access to markets that have not existed before and some of the fish supply chain to remain functional. It also meant that high-quality fresh fish was being delivered to the consumer in a new and cost-effective market.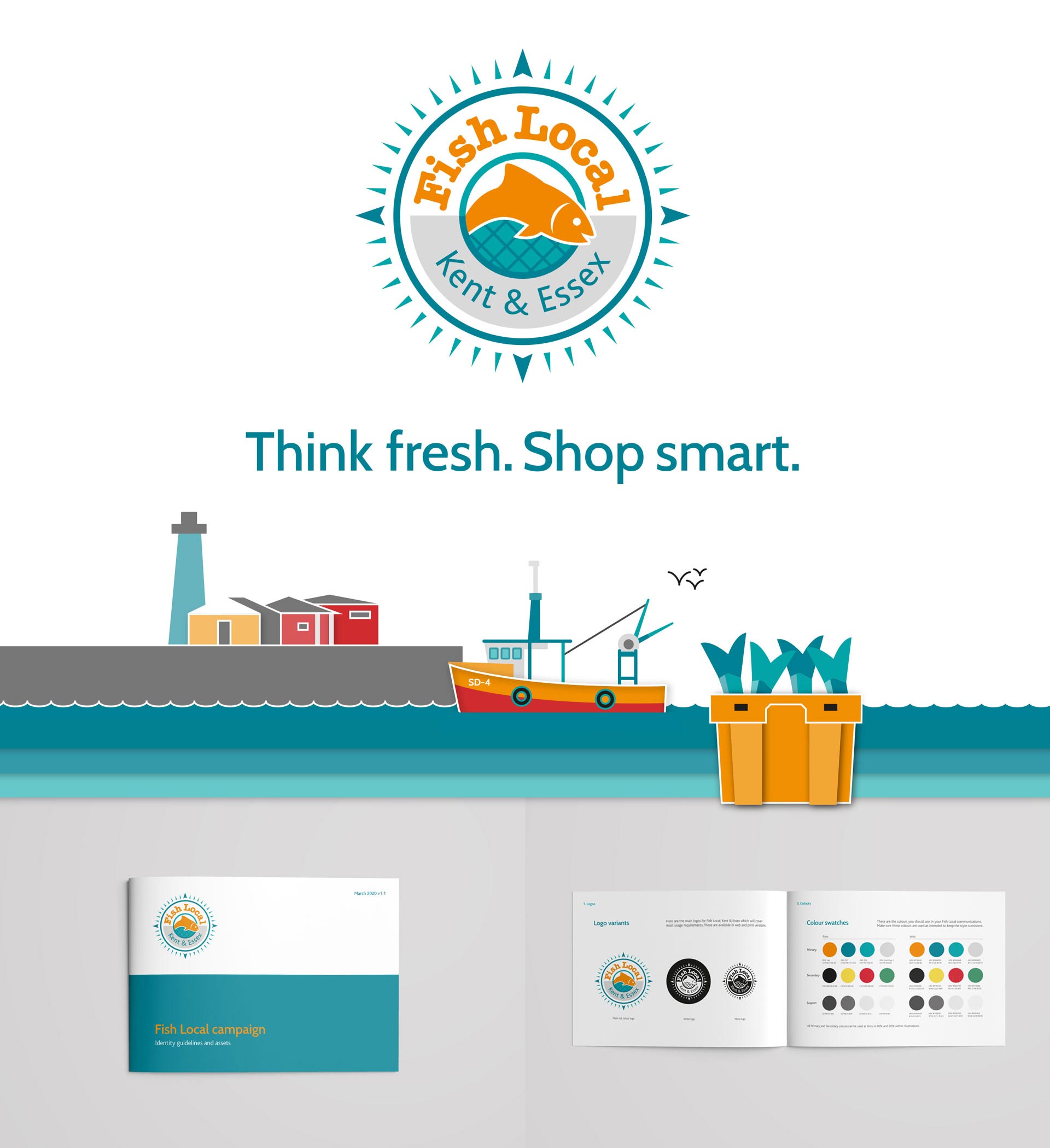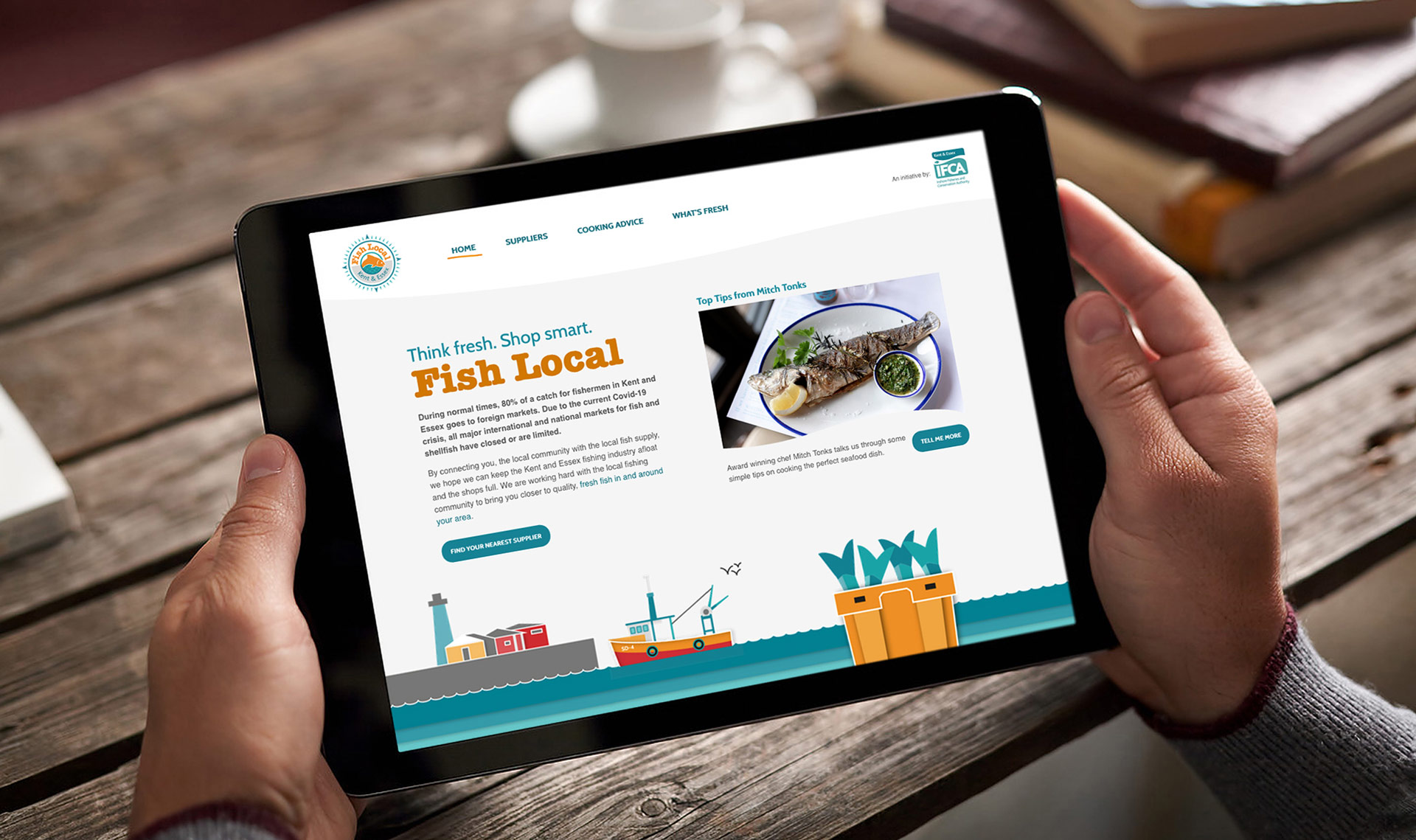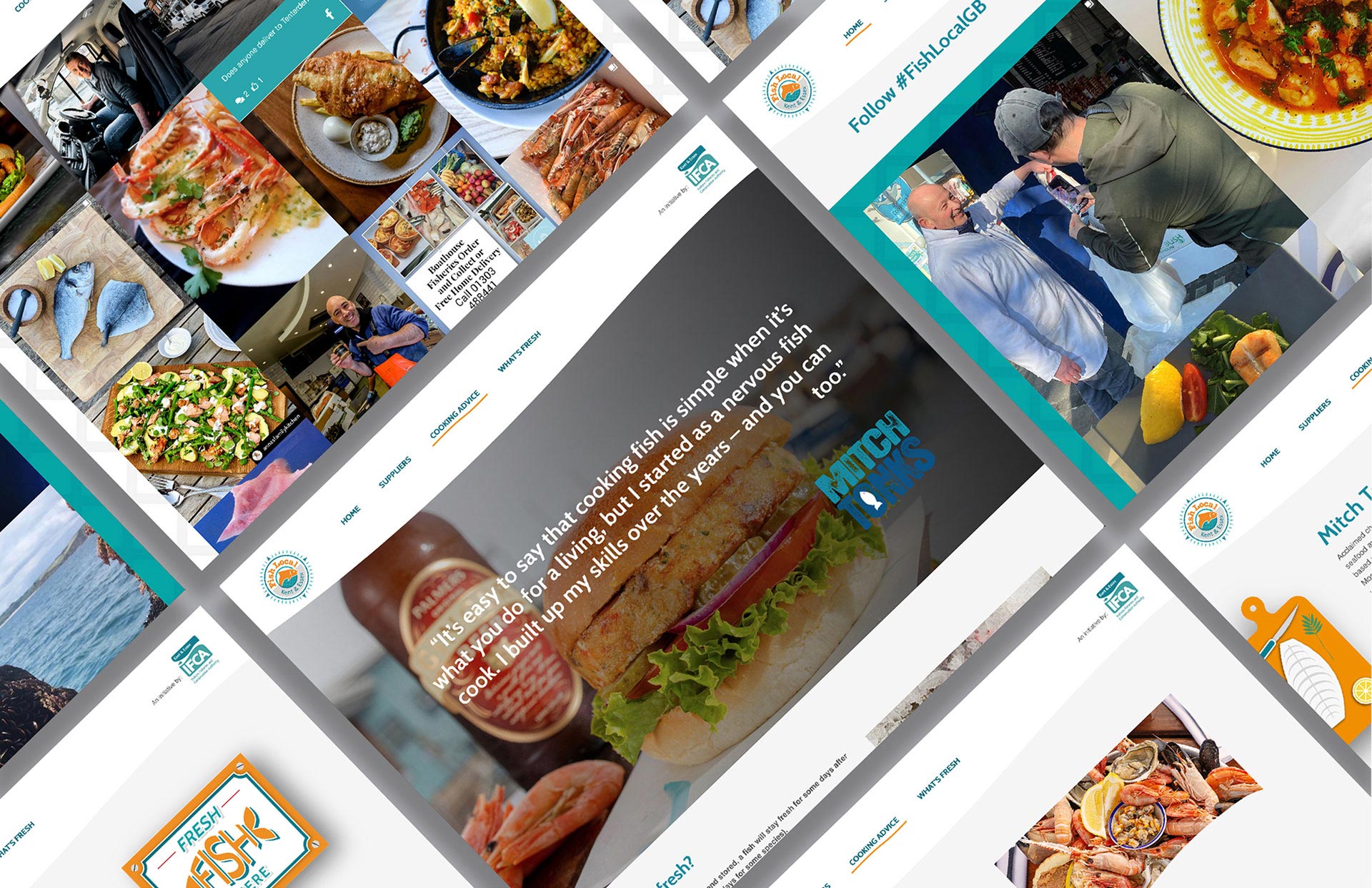 Band Agency created a dynamic link between the fishing industry and customers using engaging and imaginative design.
Will Wright Kent and Essex Inshore Fisheries and Conservation Authority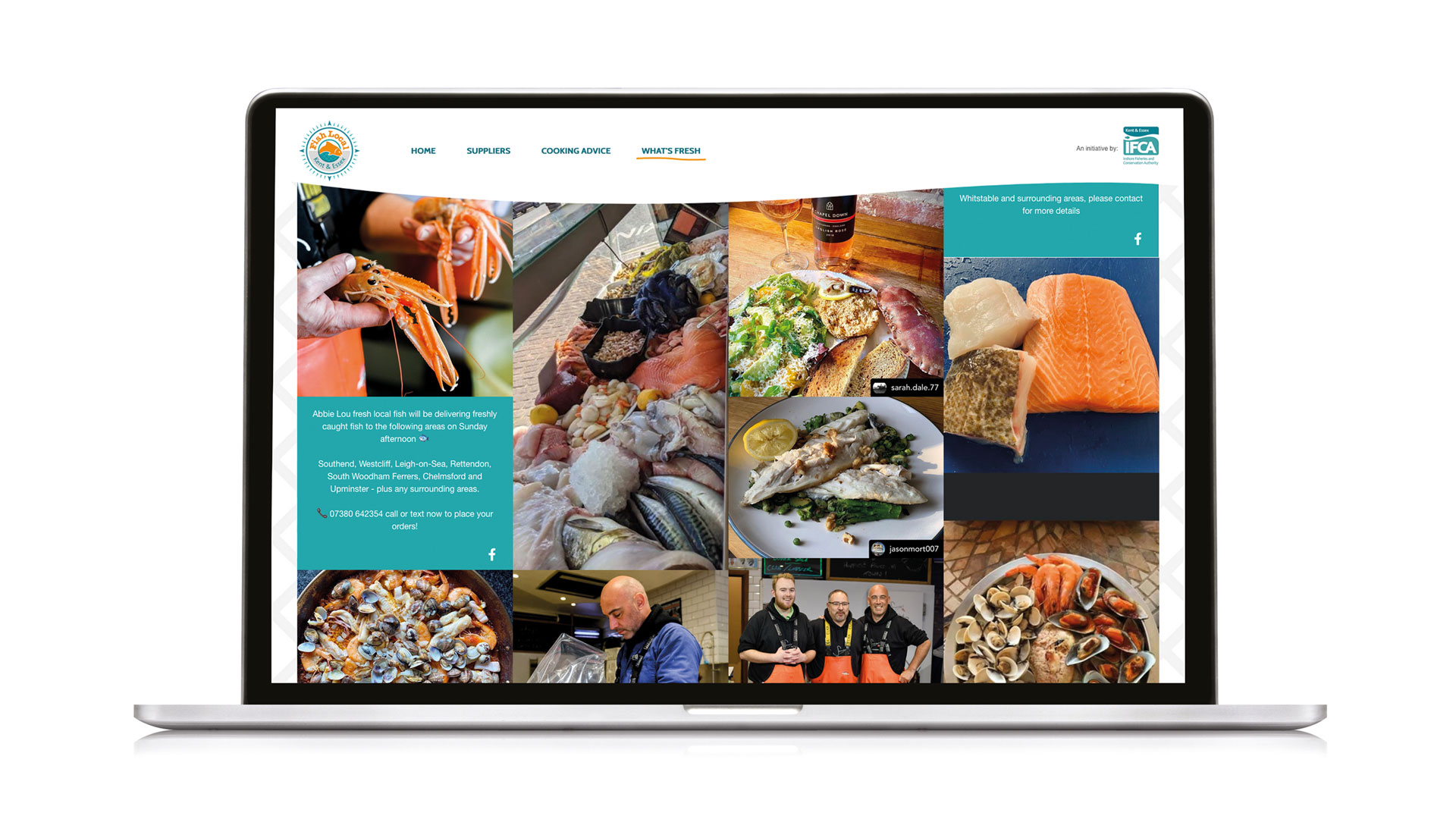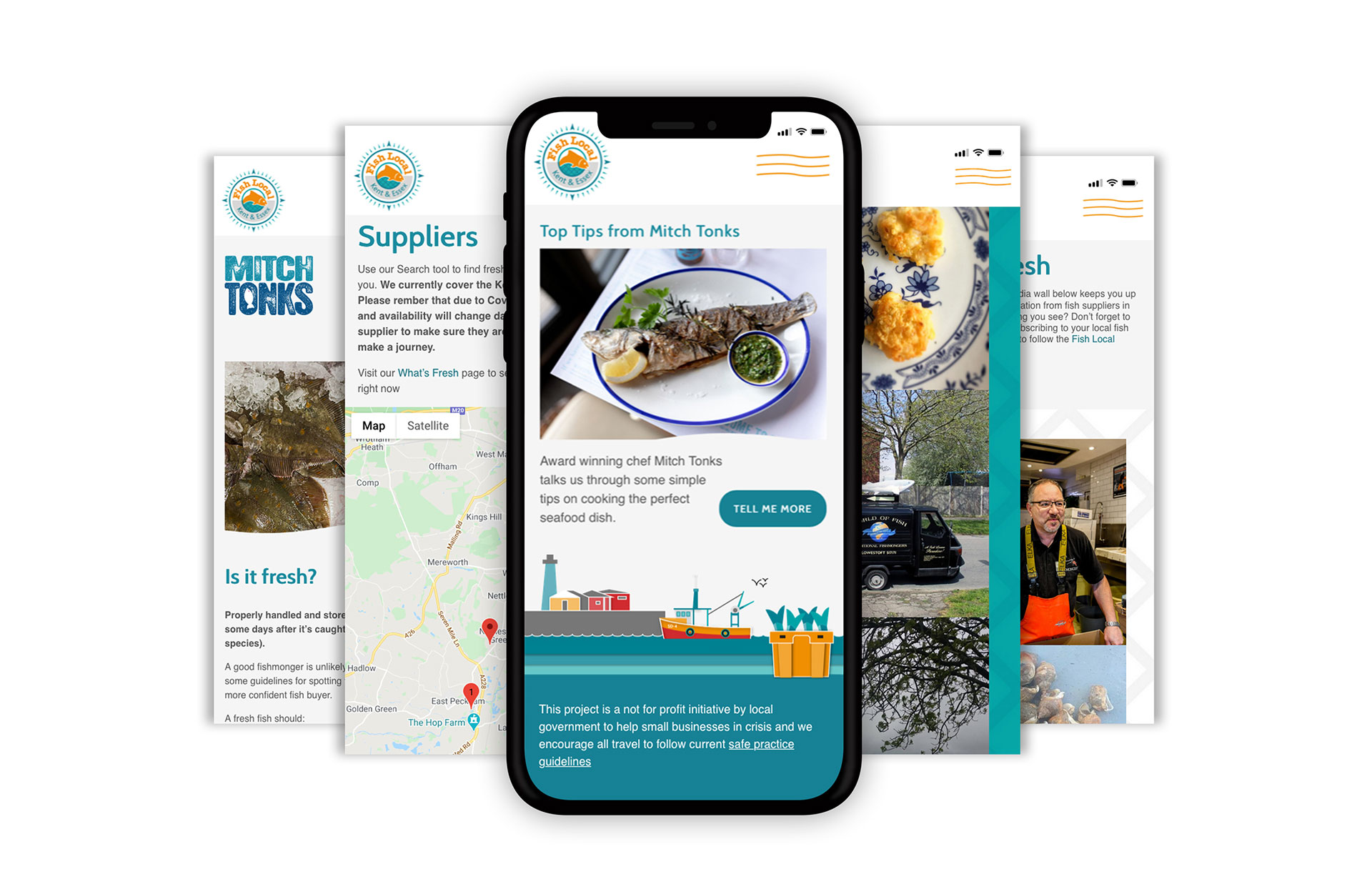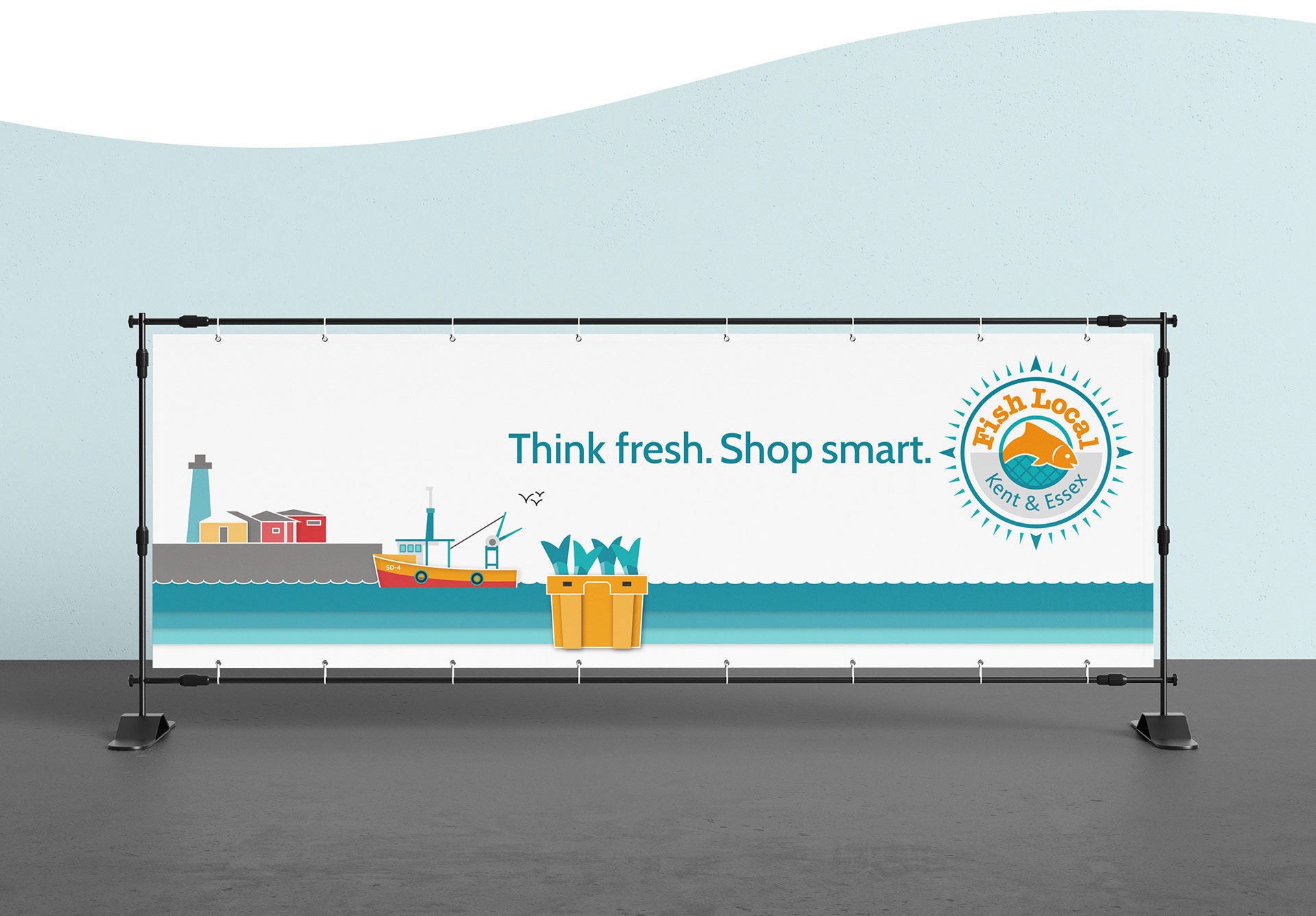 Our role in the project
Band was instrumental from the ground up in the development of the project, not only in branding and designing Fish Local but also with its strategy and development. KEIFCA was an inspirational team with an unrivaled passion for the marine community. In-depth knowledge of their region and its fisheries made them an incredible force to work besides. We knew we would need to work at pace (and very long hours), to bring Fish Local from inception to market.
Whilst working with the industry to secure the supply chain we looked to gain market traction with a PR campaign, multiple radio interviews as well as local news features on both ITV Meridian and BBC Kent and ITV's This Morning show and engagement on social media.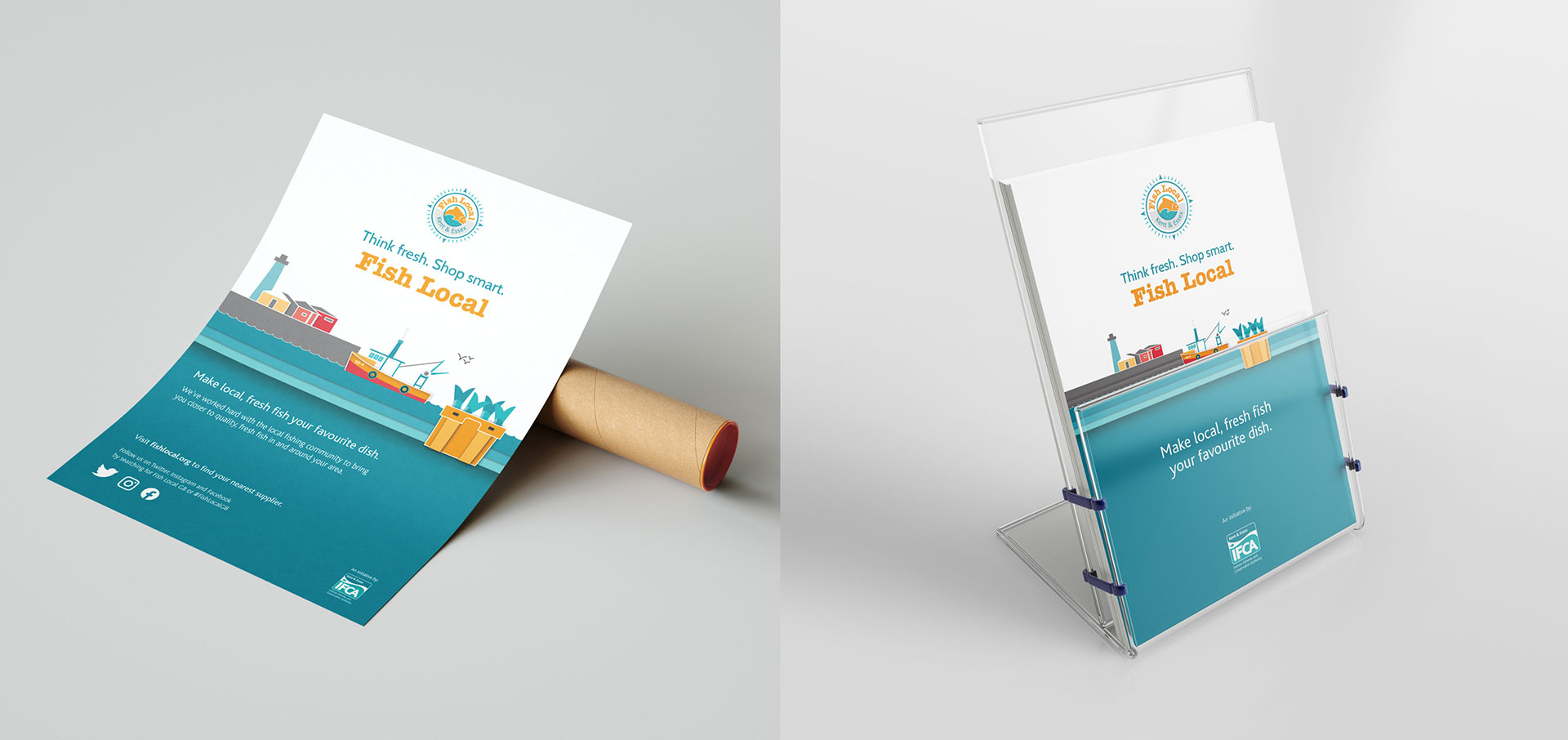 Give access to the local community
Understanding that there would be new consumers to the market, we used the Fishlocal.org site as an information hub, delivering barrier-dropping, simple and approachable advice on fish buying and cooking always looking for trustworthy, expert delivery. This was backed up by developing a social media community using tried and test platforms such as Facebook and Instagram.
Fish Local was developed to serve the consumer but also to provide support to the inshore fishing industry with a locally focused, long-term market place while upskilling and supporting vulnerable businesses.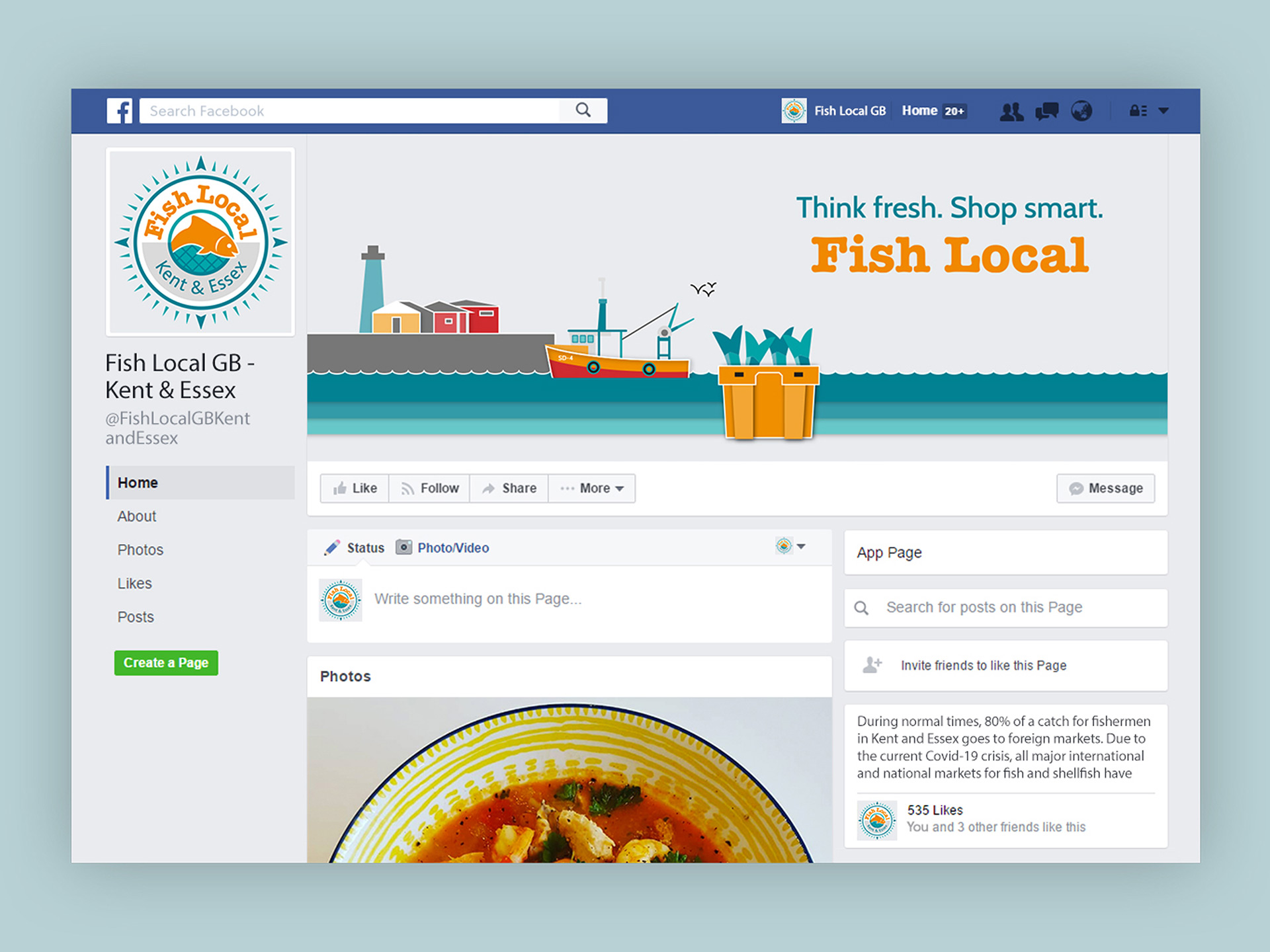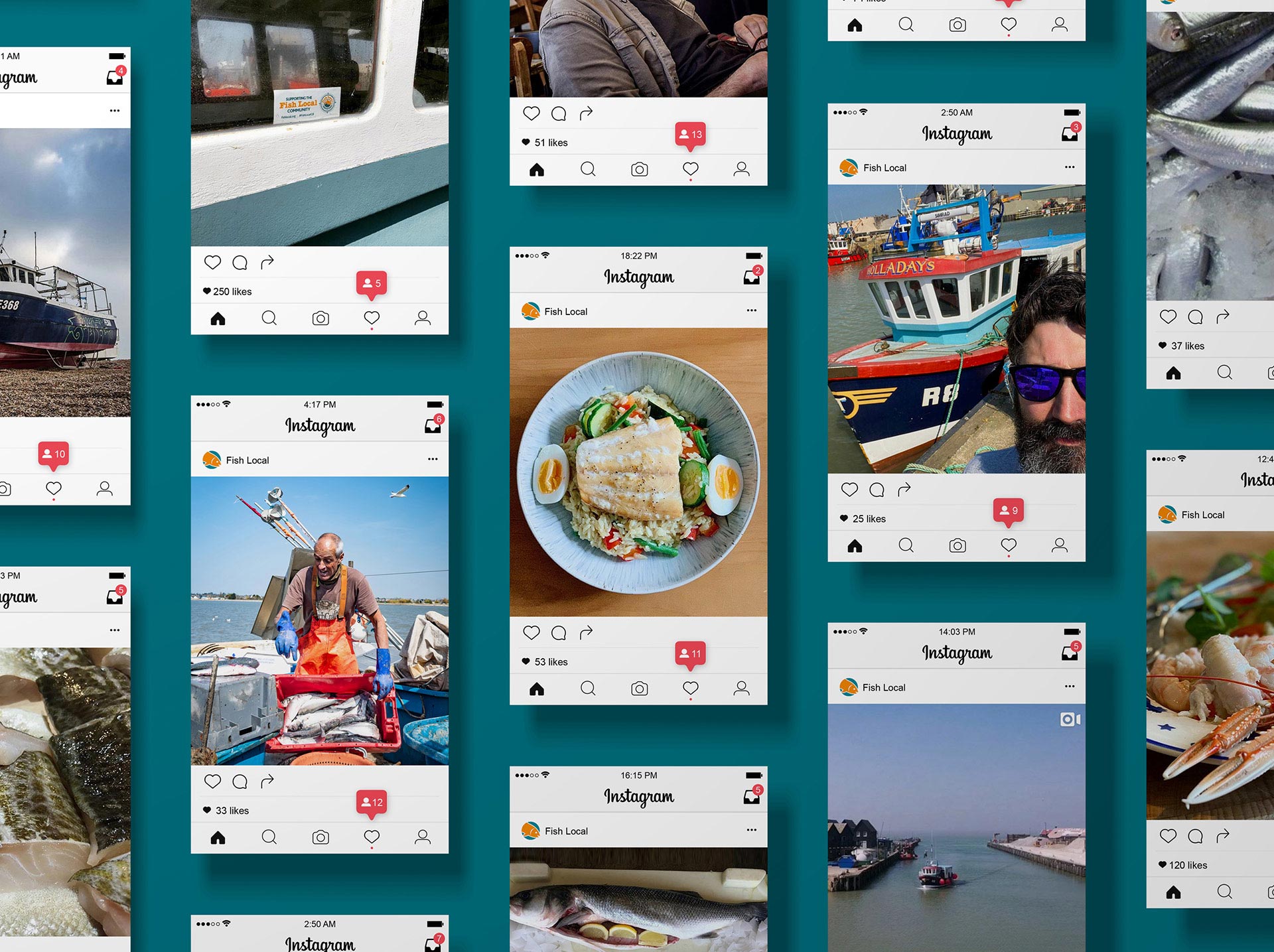 25-35
Top age demographic on FishLocal.org
Of local and national TV and Radio coverage achieved including BBC and ITV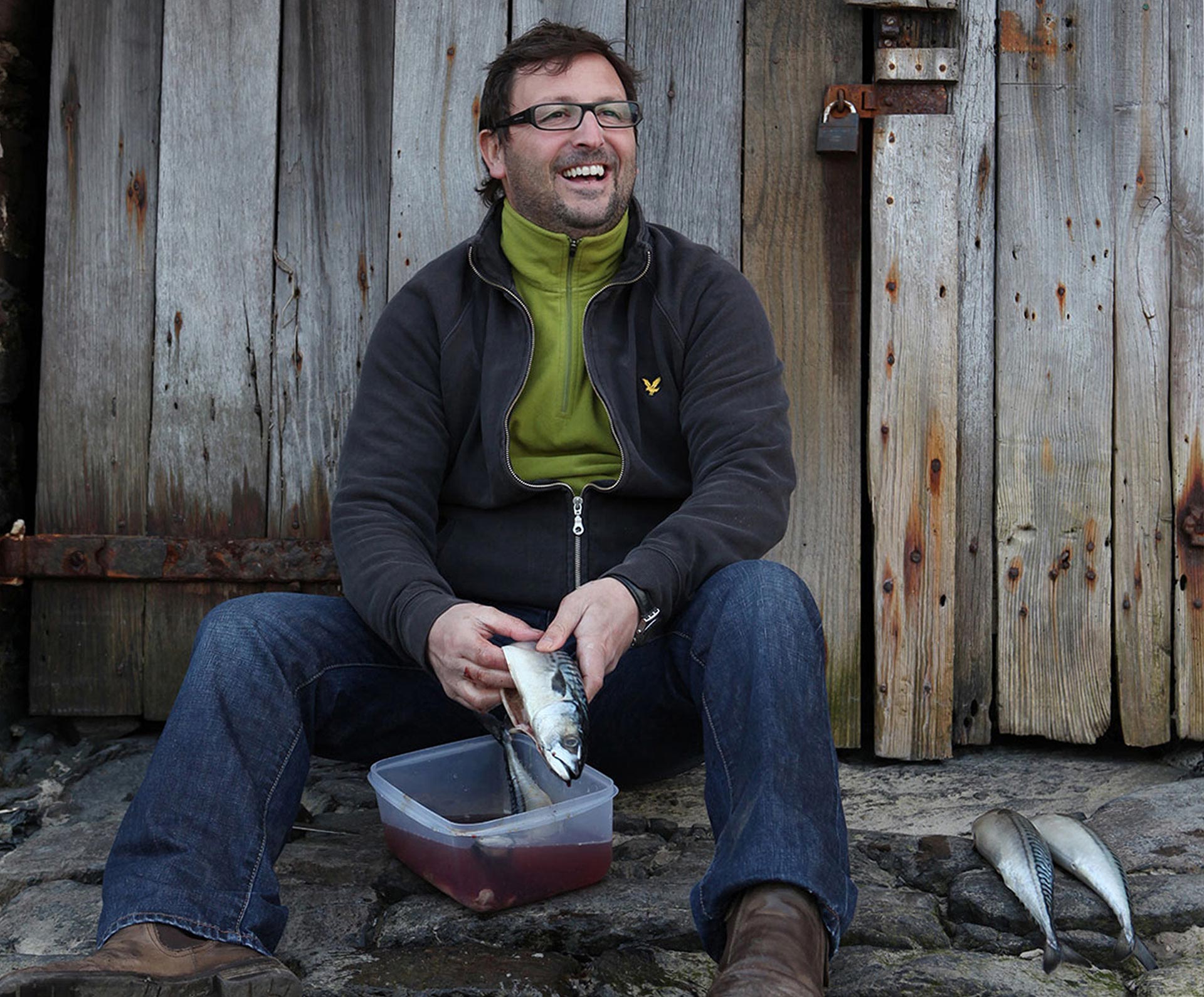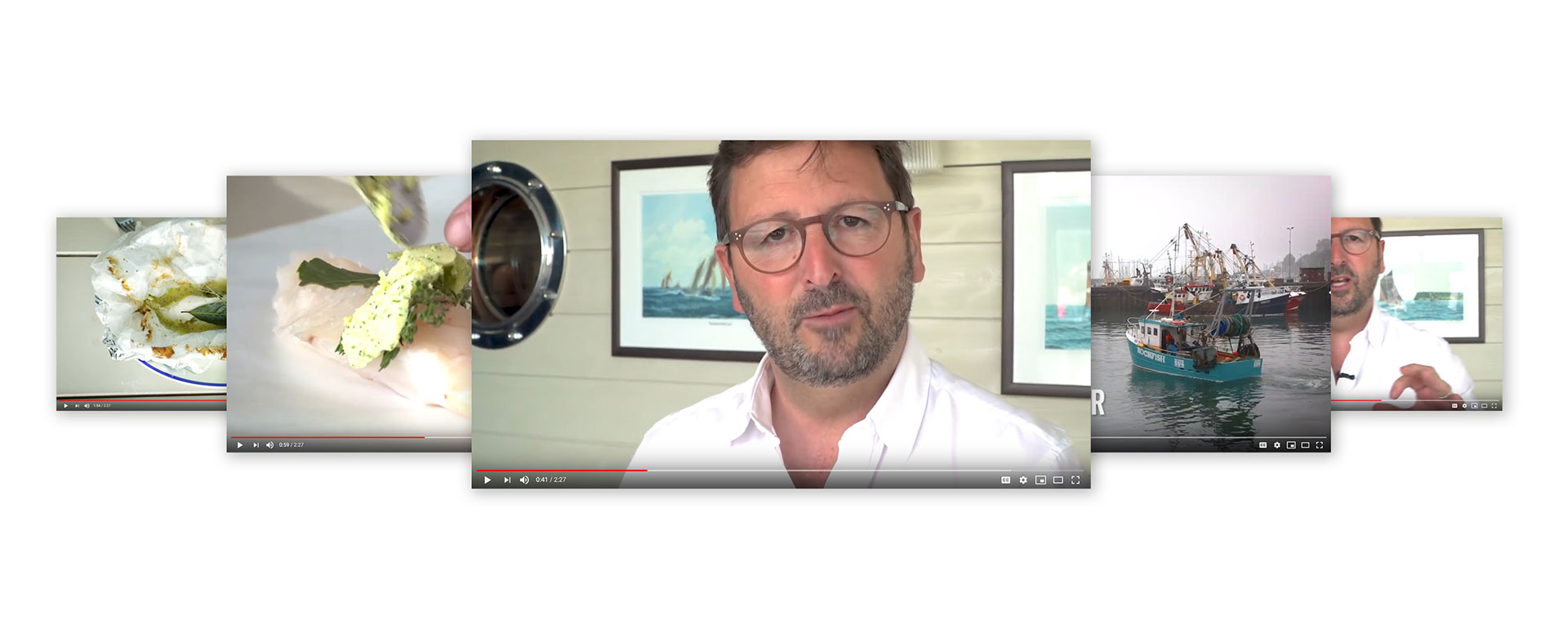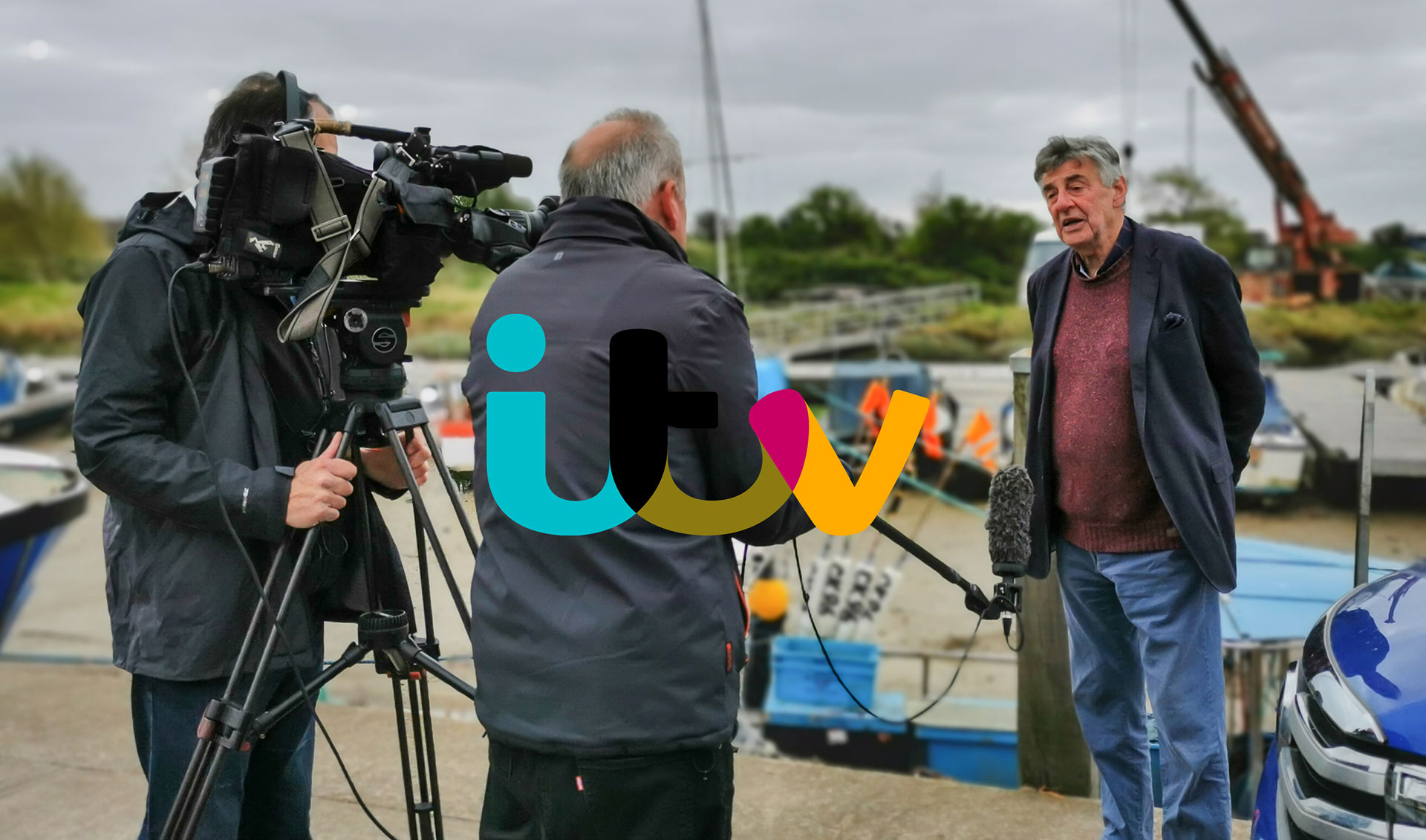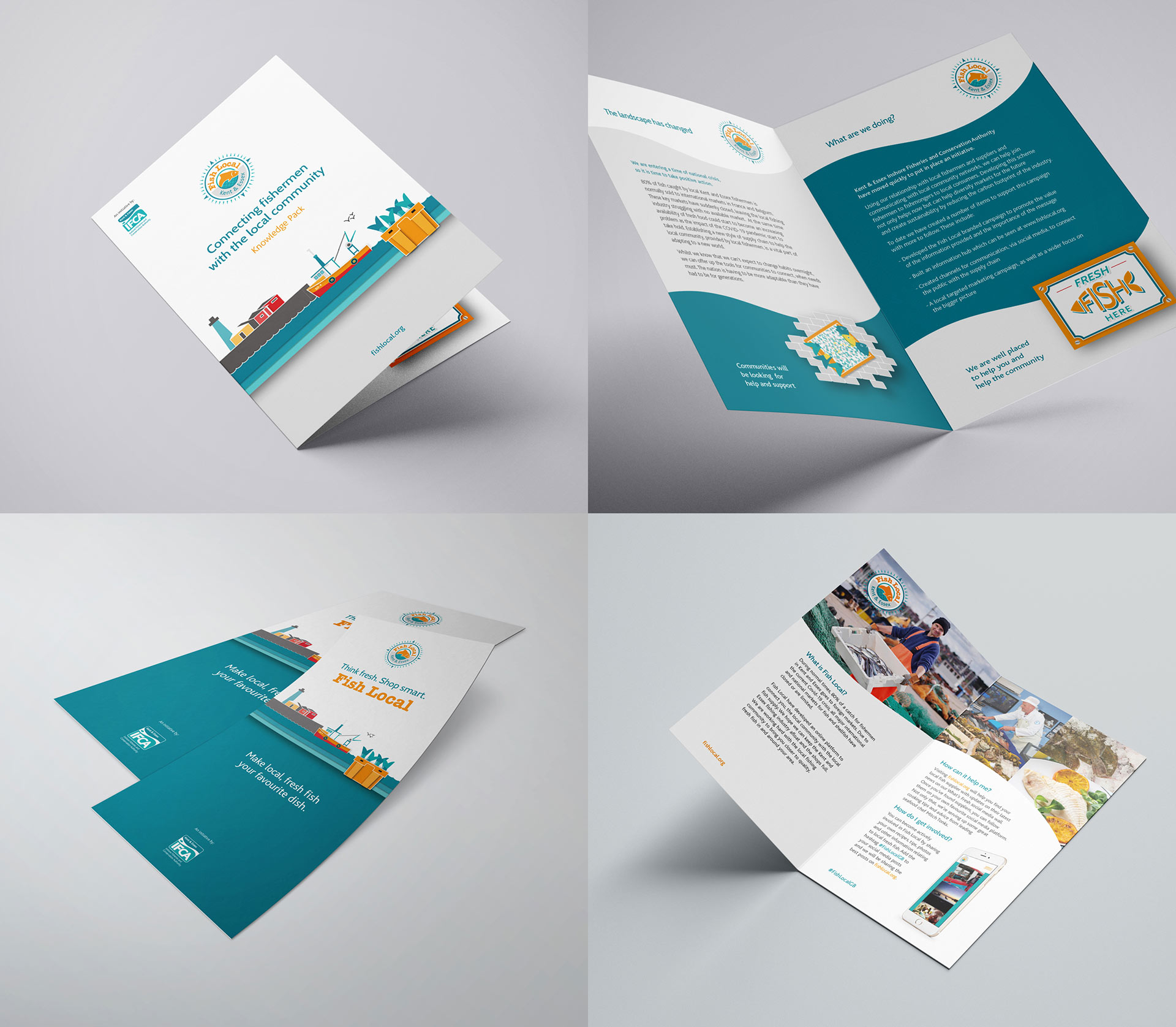 Outcome
With a strong brand identity and a solid strategy for growth, Band Agency and KEIFCA quickly put Fish Local on a platform to create a long-lasting legacy. As well as measuring success with data and engagement-driven KPI's, Fish Local gained support from the MMO, DEFRA, Seafish, multiple Fishermen's associations, Shellfish Association of Great Britain and Fishmongers Hall.
We continue to work alongside these key industry partners to drive Fish Local forward.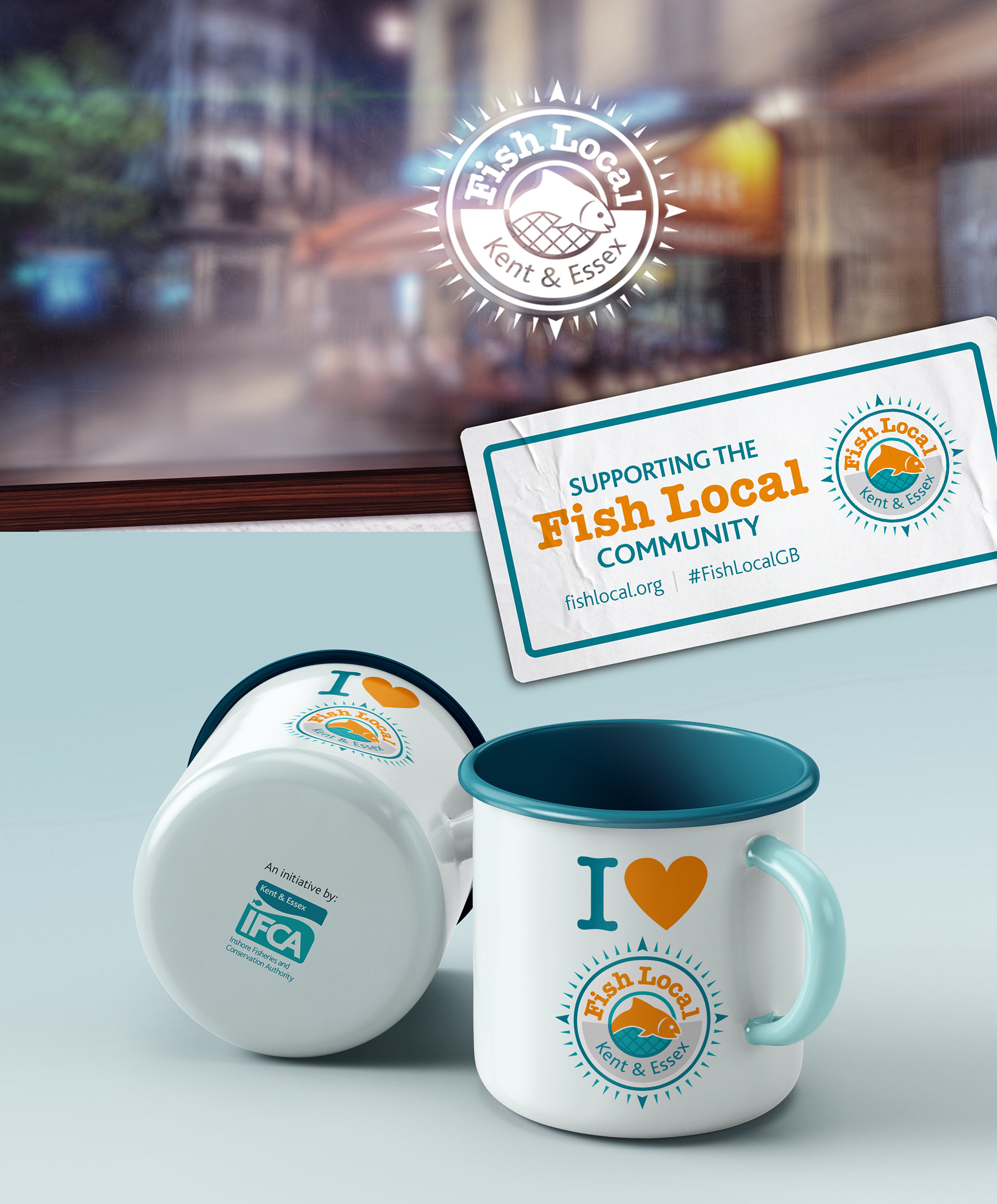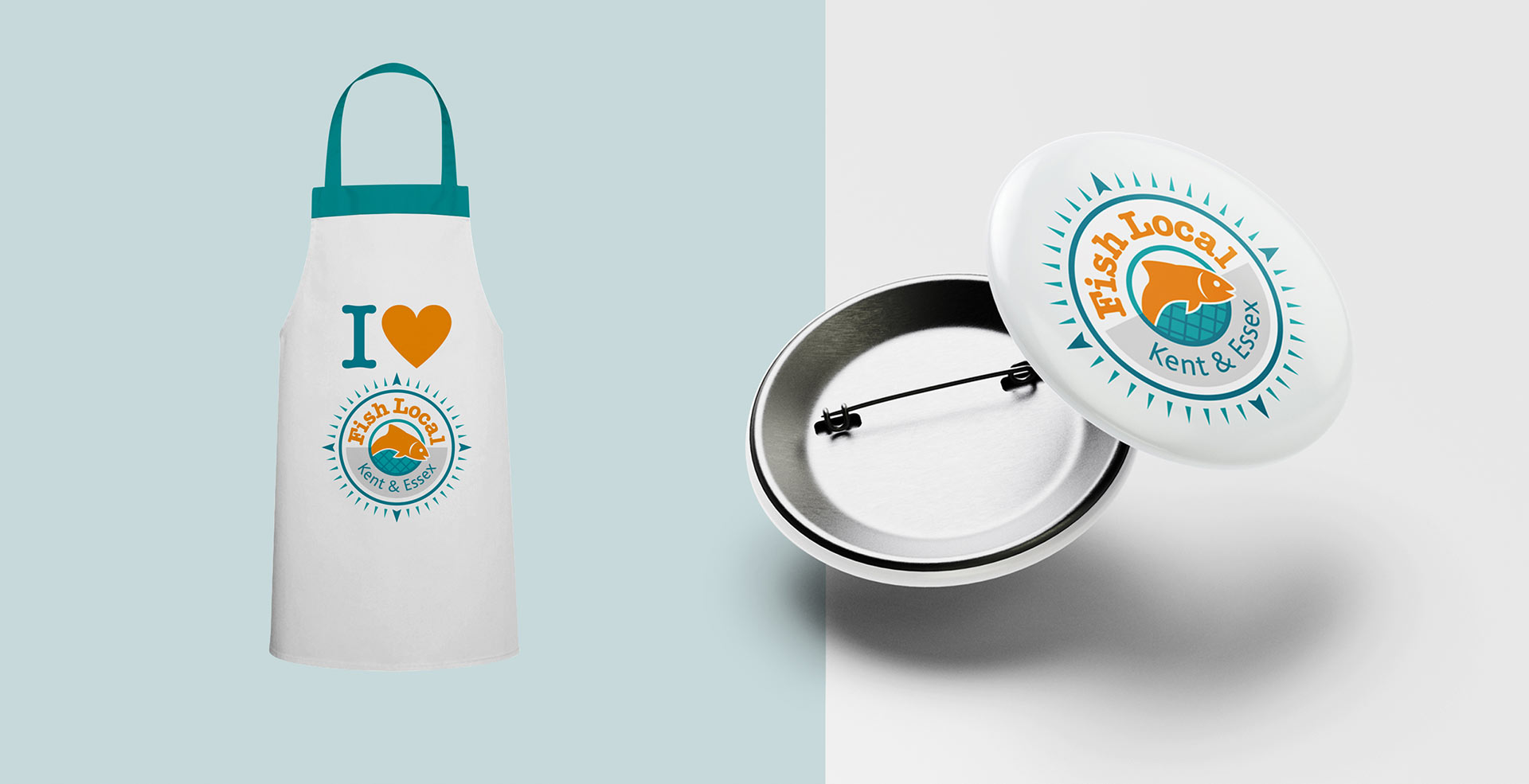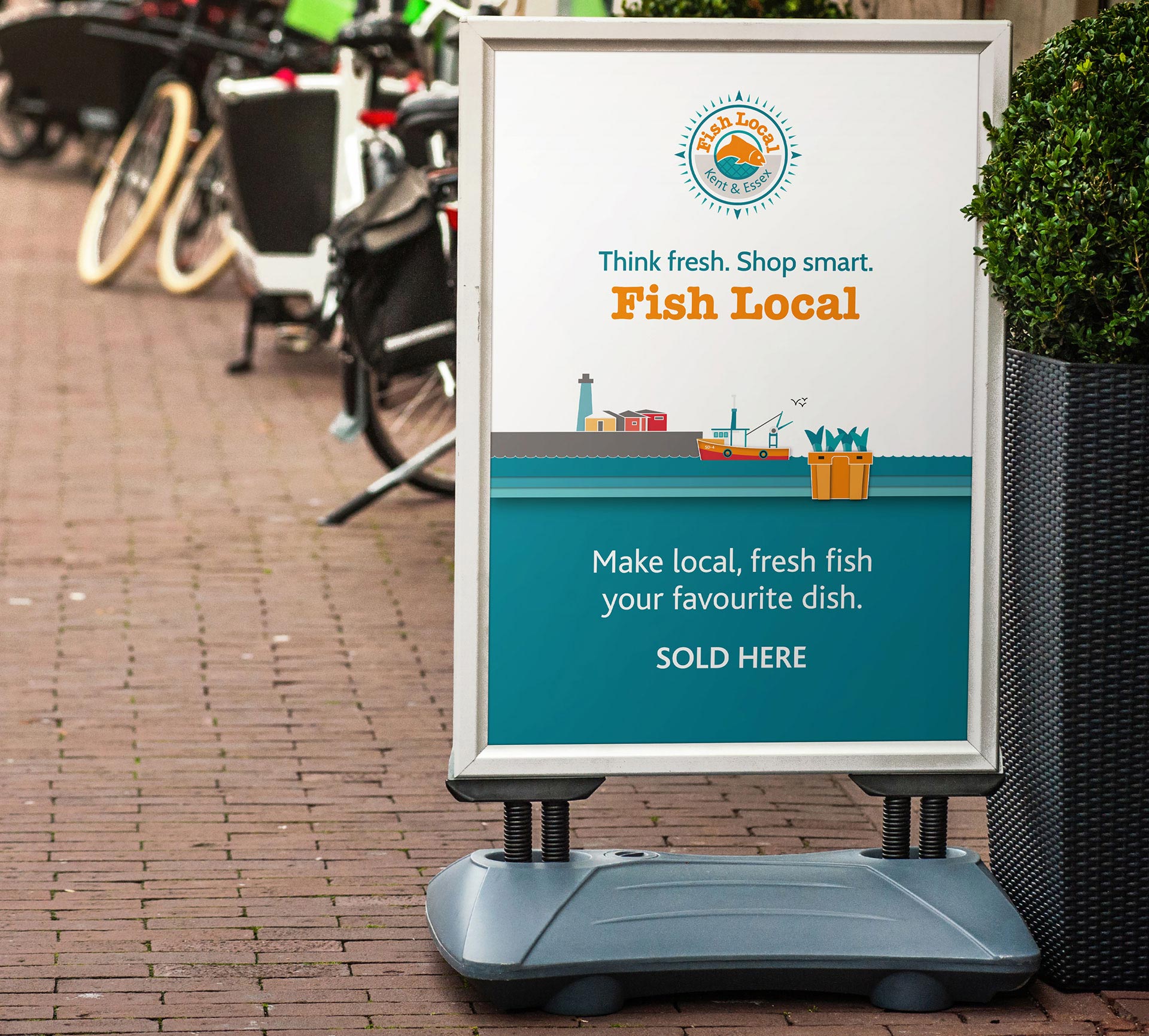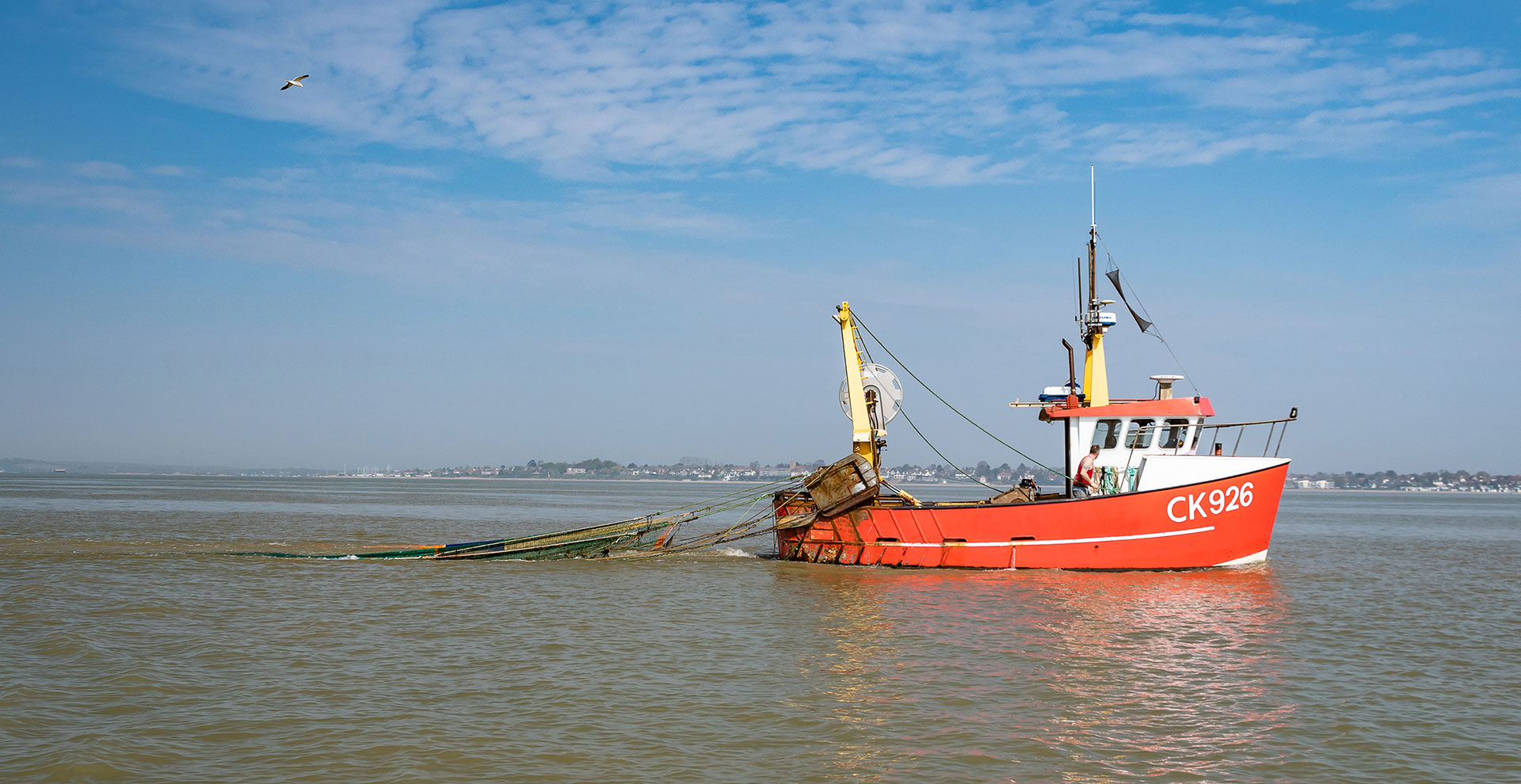 Services provided:
Naming
Identity
Branding
Website
Social media
Strategy
PR
Copywriting
Content creation
Literature
Advertising