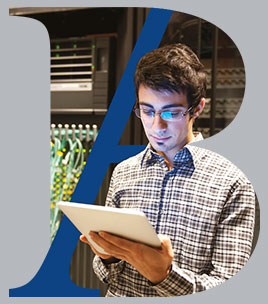 A Technology Story
Iron Mountain
What began as a one-off communications project turned into a long-term relationship with information, data and storage innovators Iron Mountain. Their trust in us has led to hundreds of projects, ranging in size and complexity, where we have acted as an extension of their marketing department.
Becoming part of the team
As an integral part of the day-to-day marketing activity at Iron Mountain, we produce a vast range of communications, often in very short spaces of time. Often commissioned to deliver key projects, notable examples include a large and detailed tender document, produced under strict guidelines and timeframes. Working closely with the bid team, the tender played an important part in securing a sizable long-term client for Iron Mountain.
A complex Retention Guide was created in collaboration with 15 law firms from 15 different countries, outlining legal best practice across the whole of Europe. The end result was an incredibly valuable asset to Iron Mountain which became the most downloaded piece of content in the history of the company.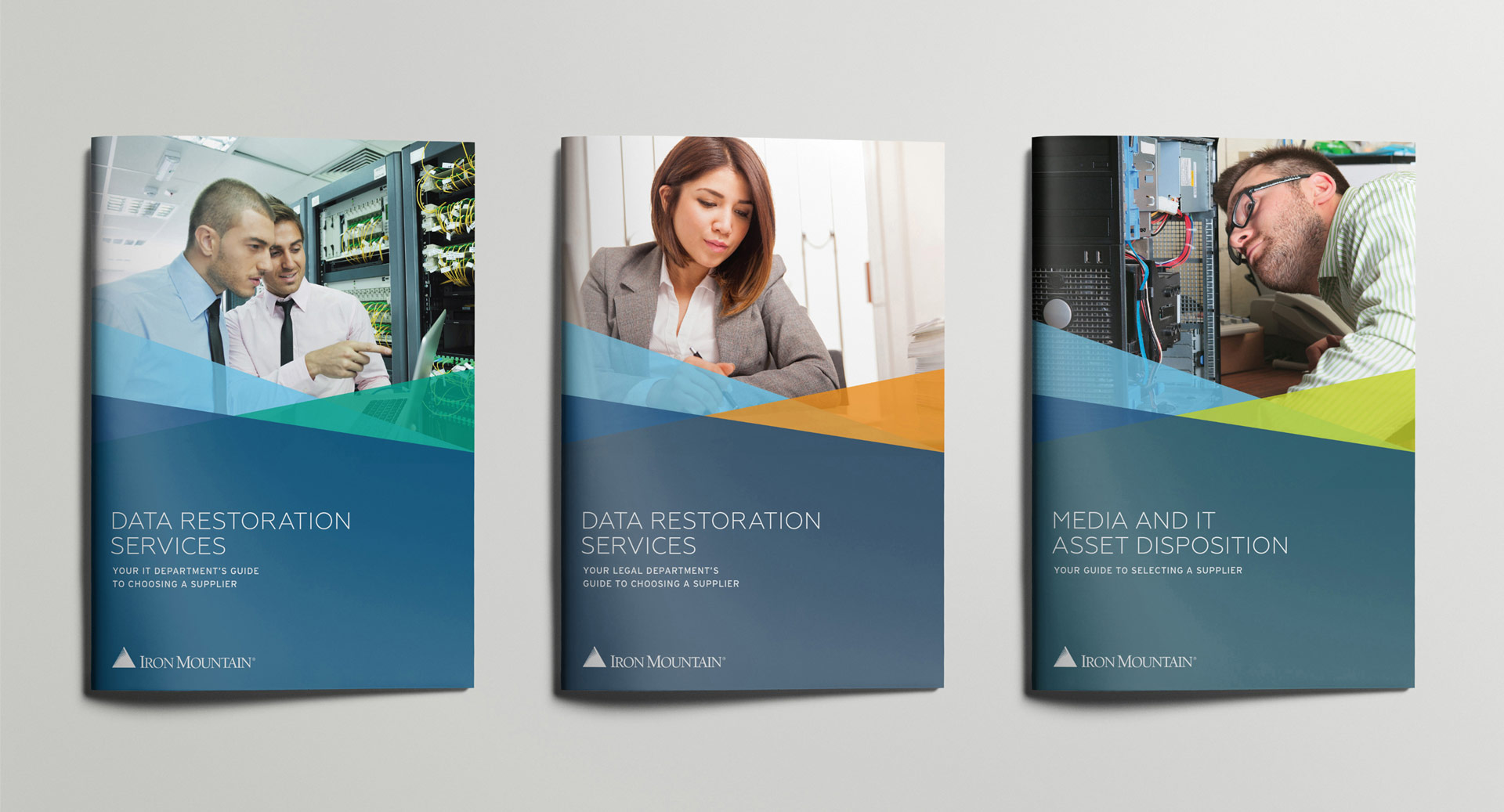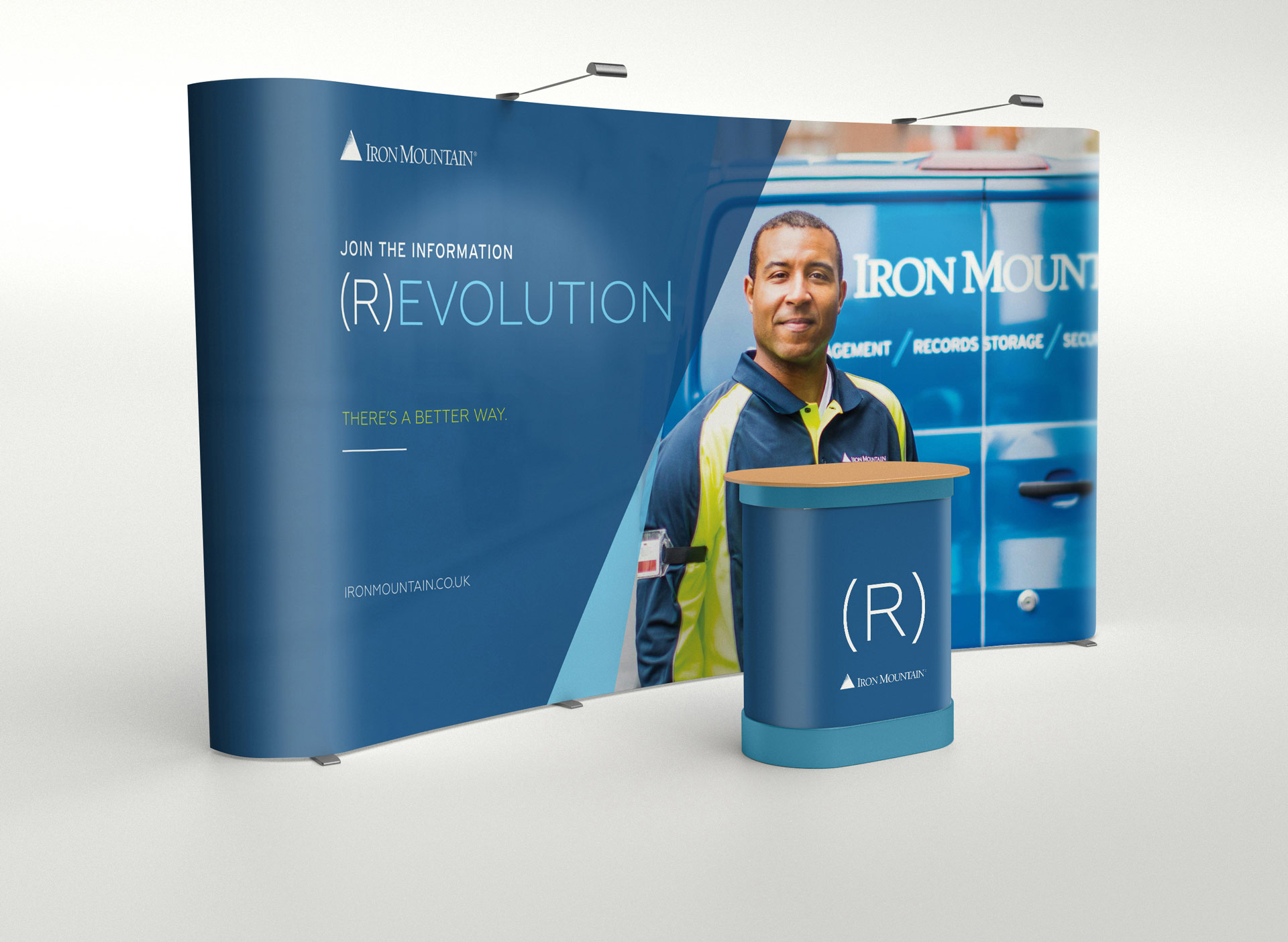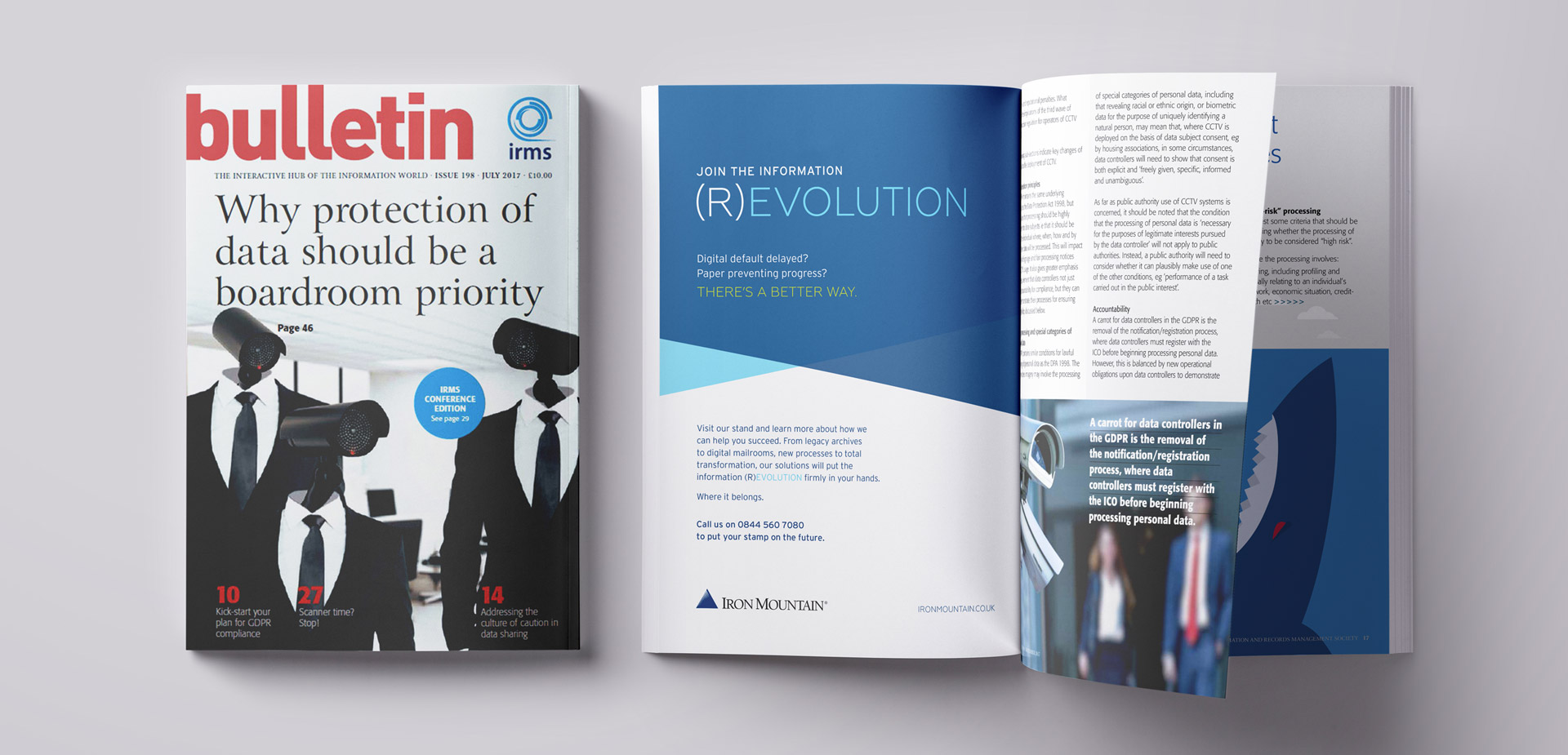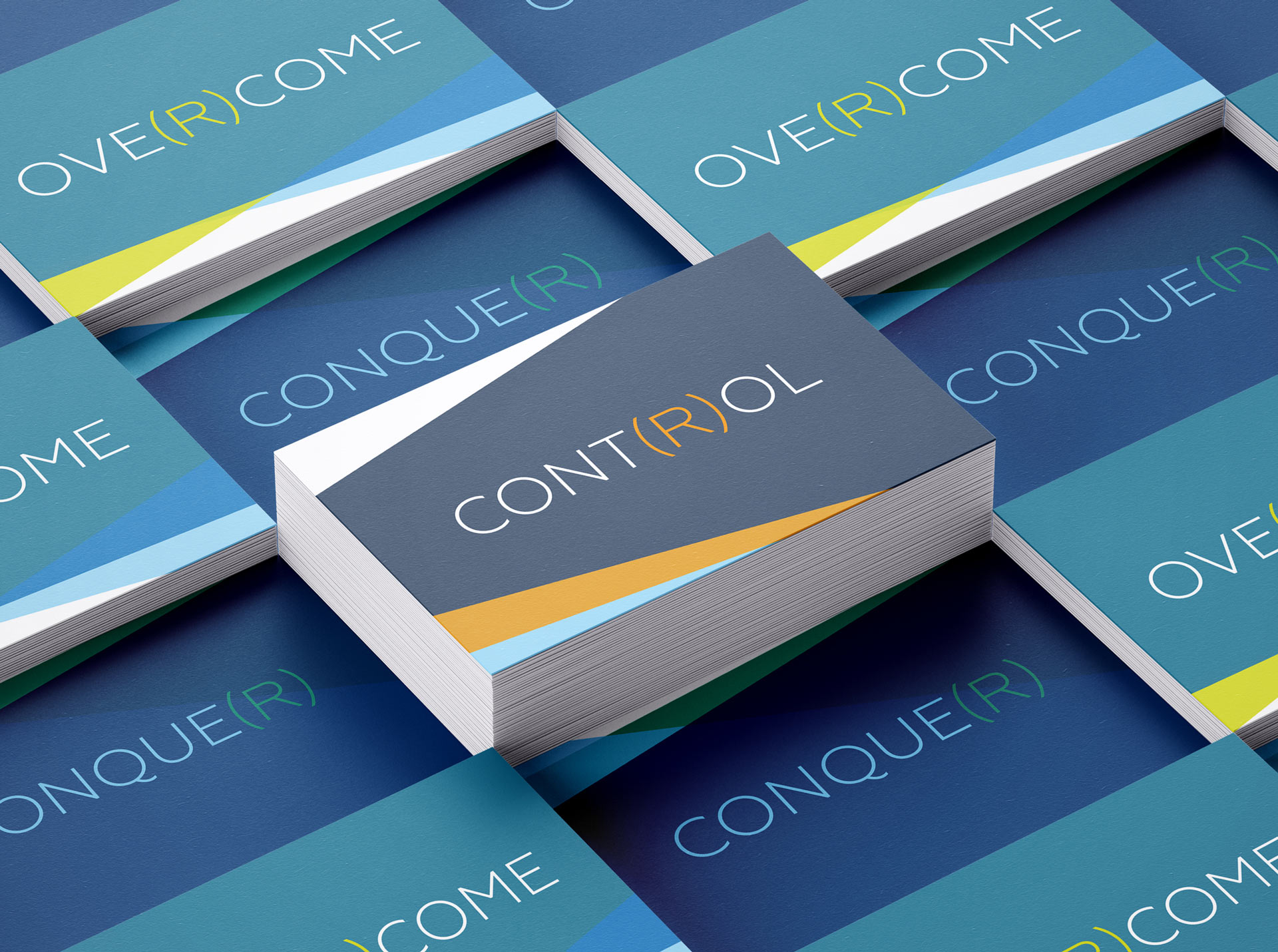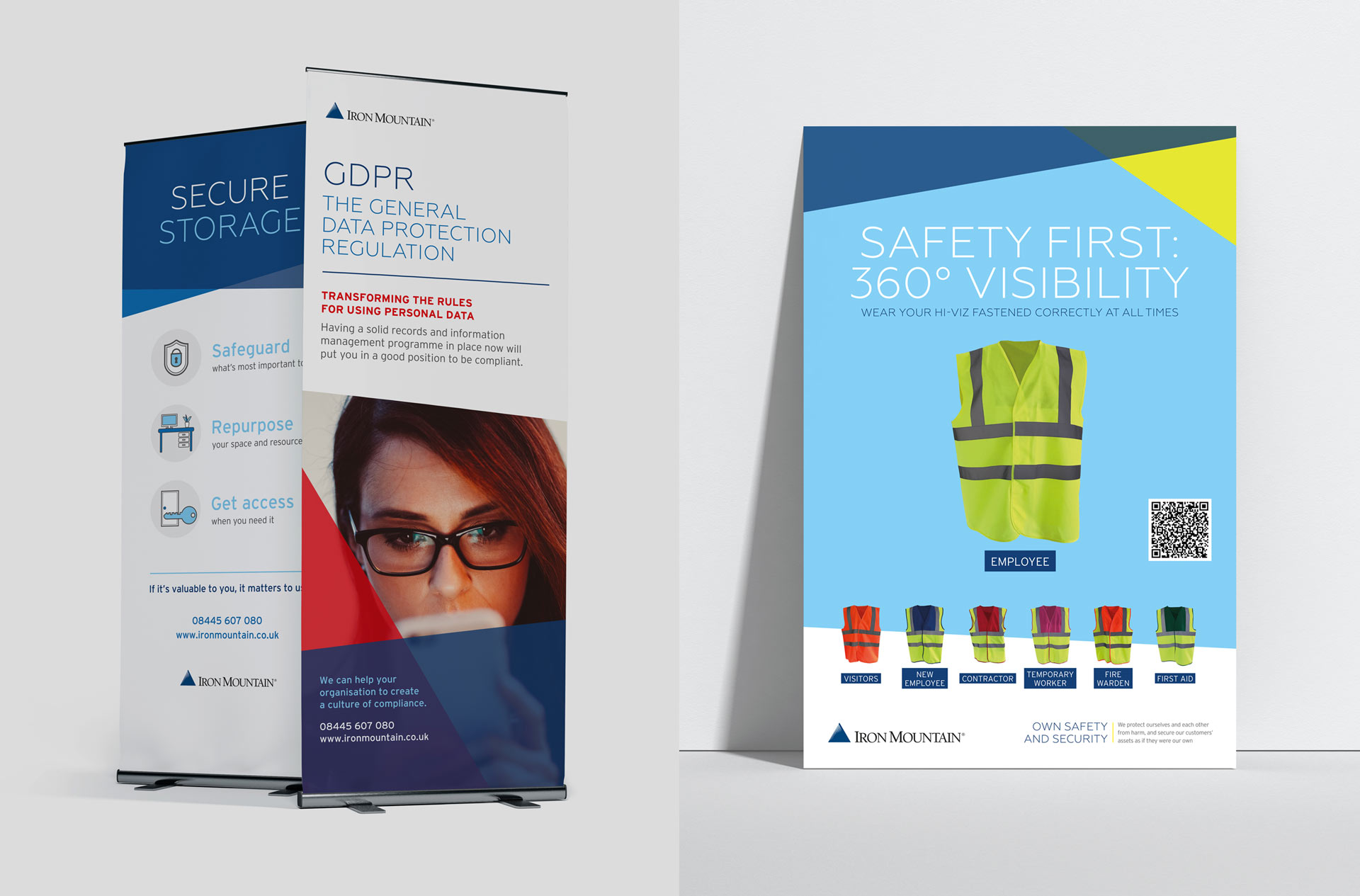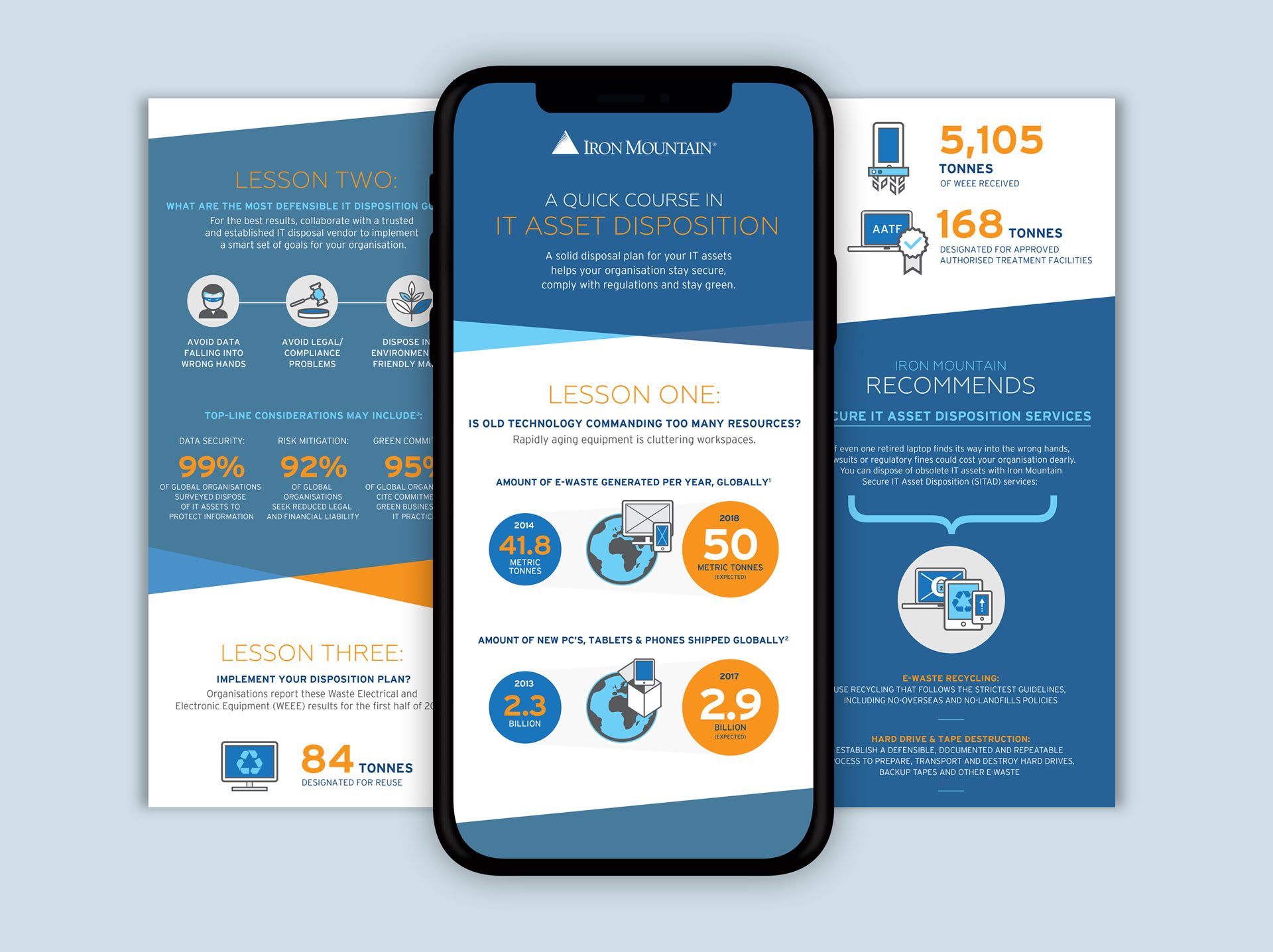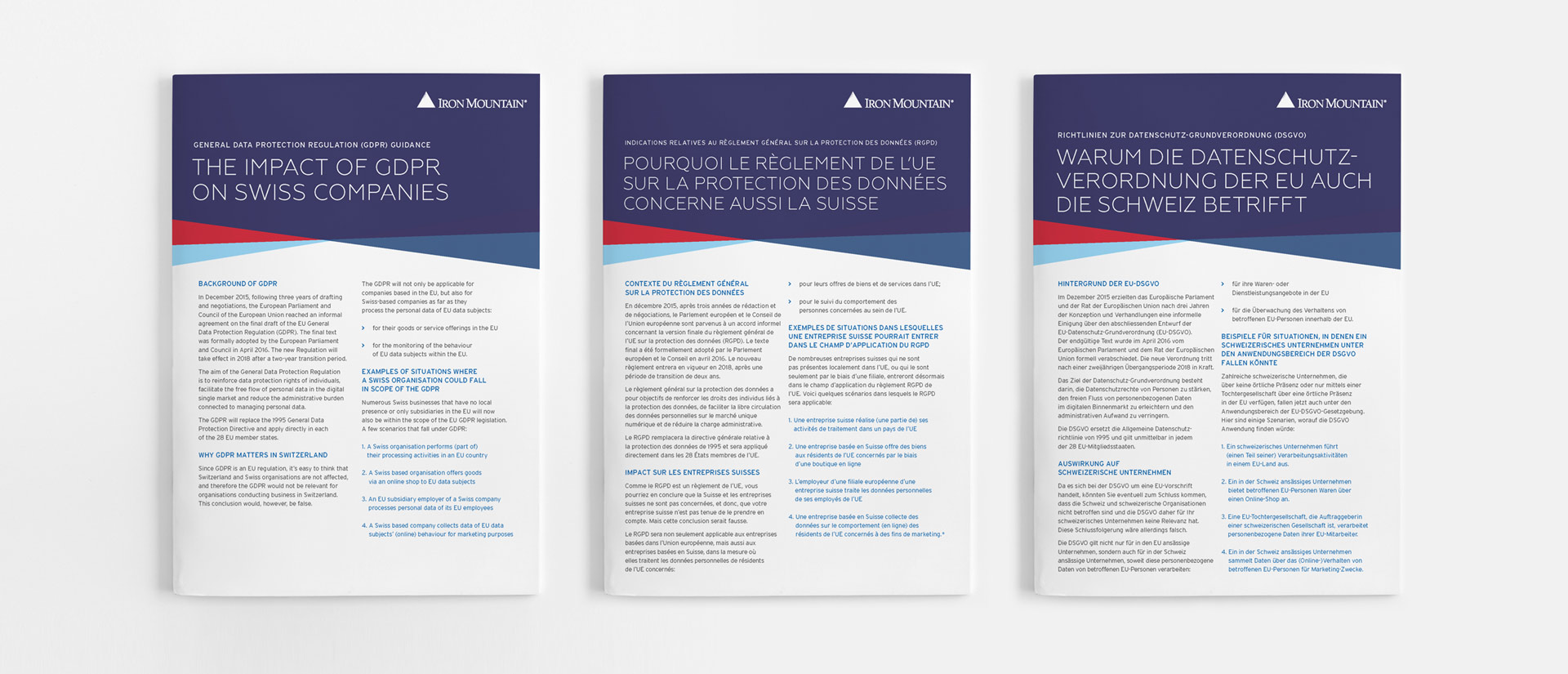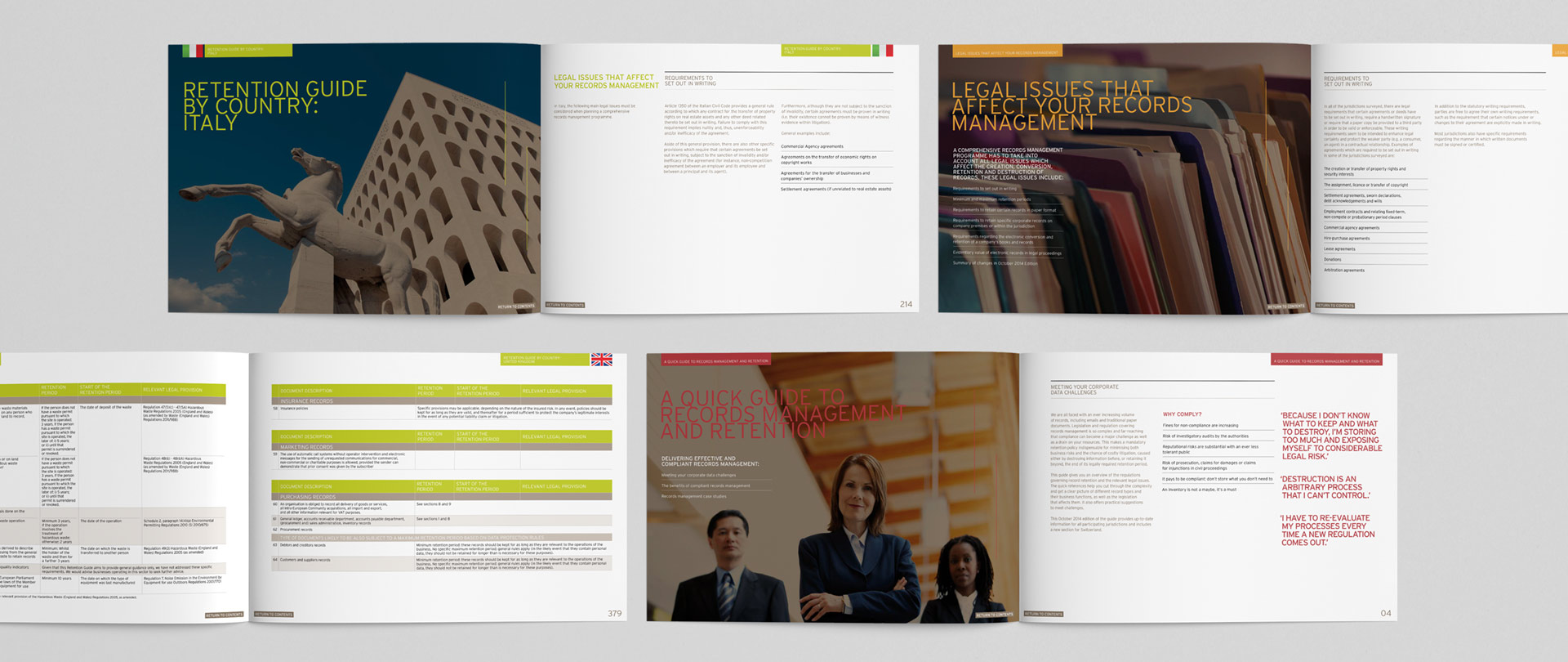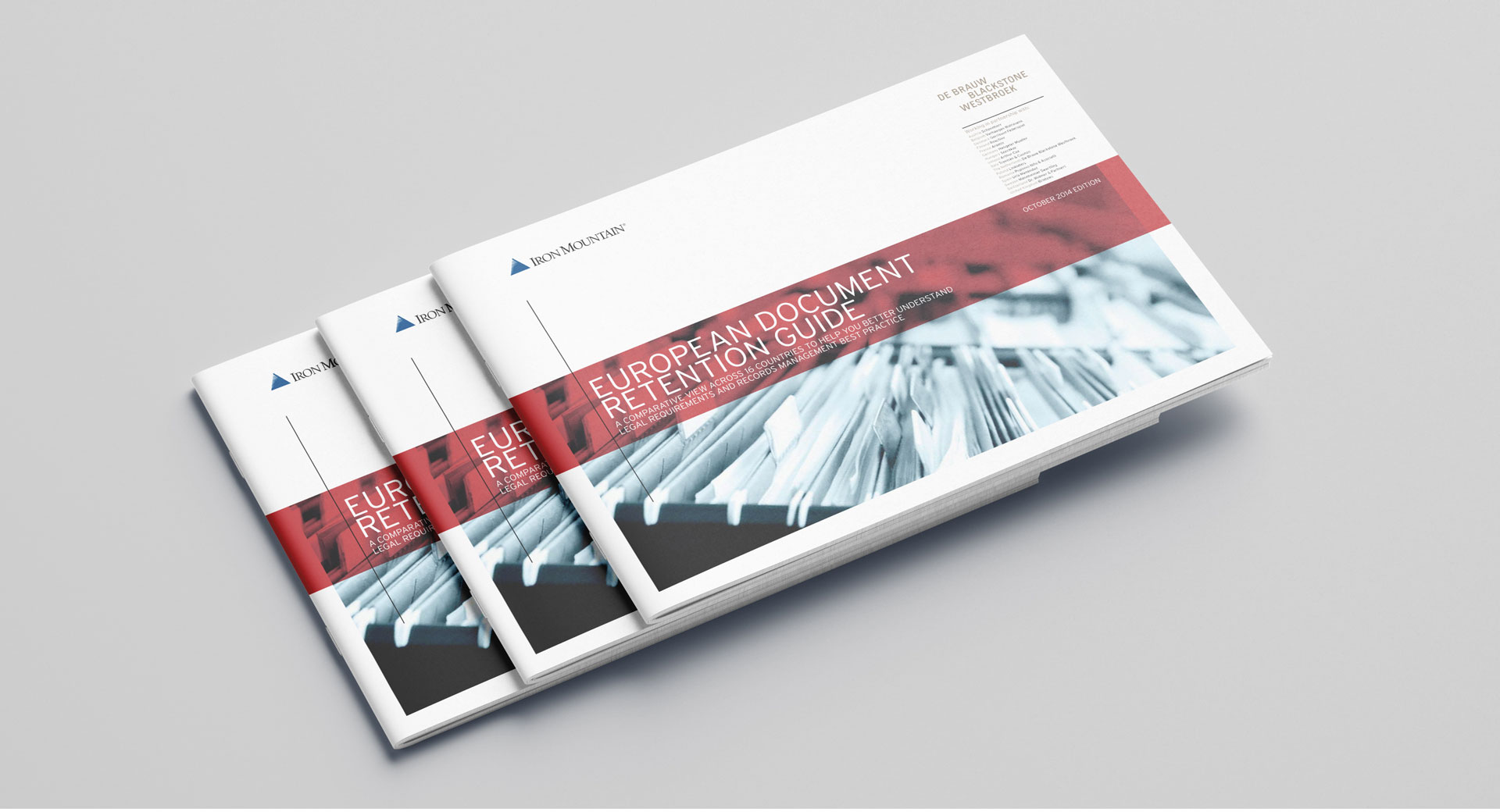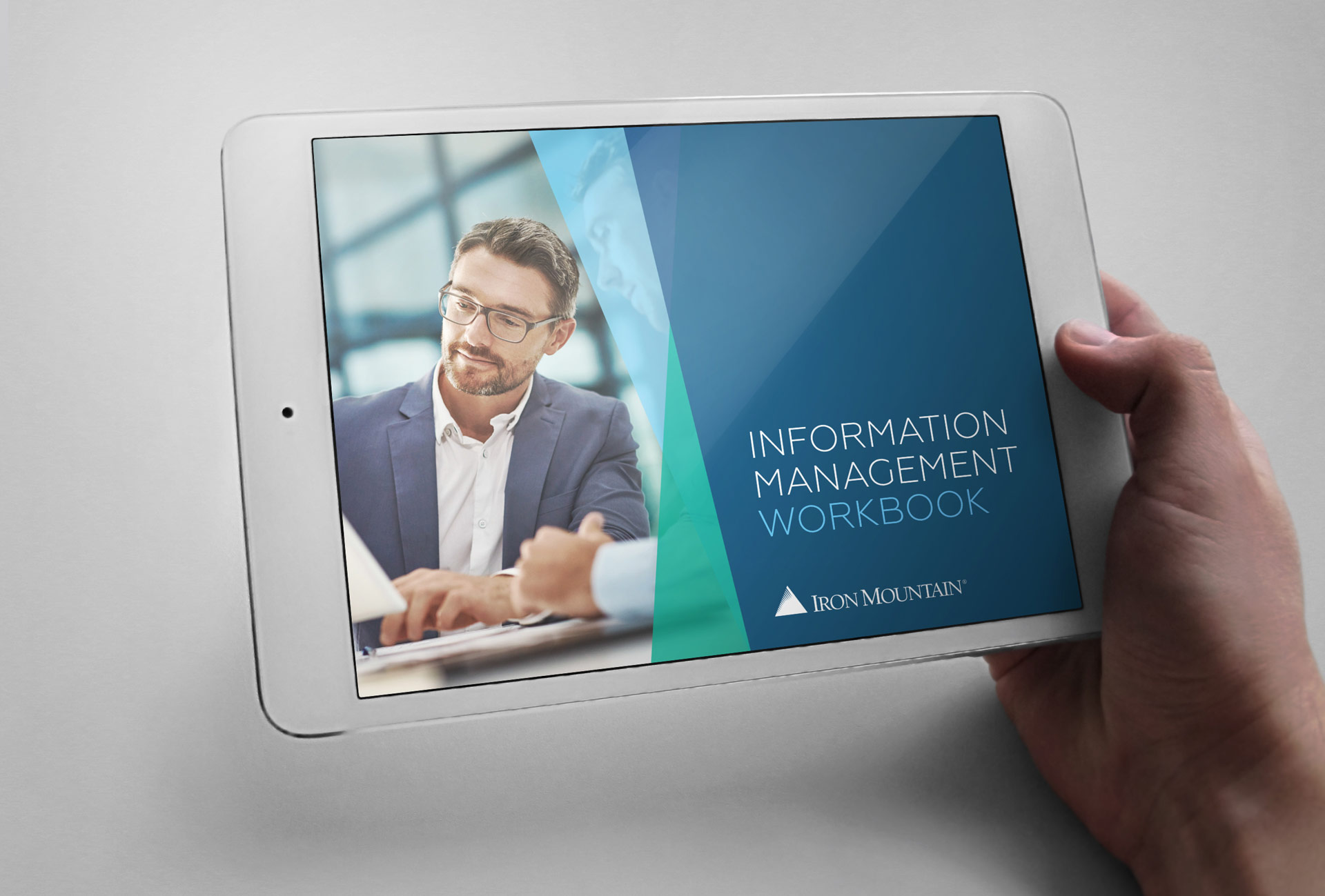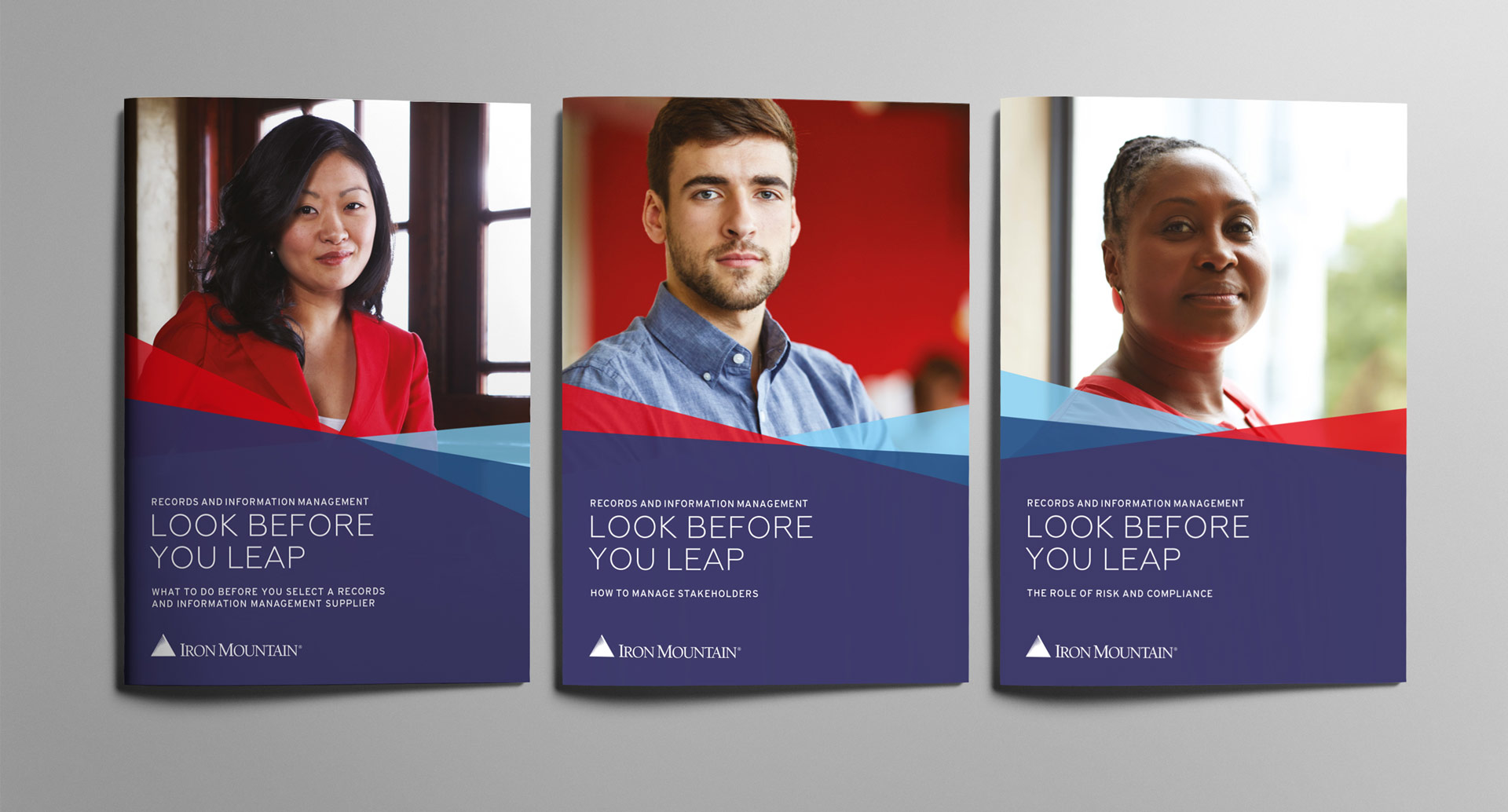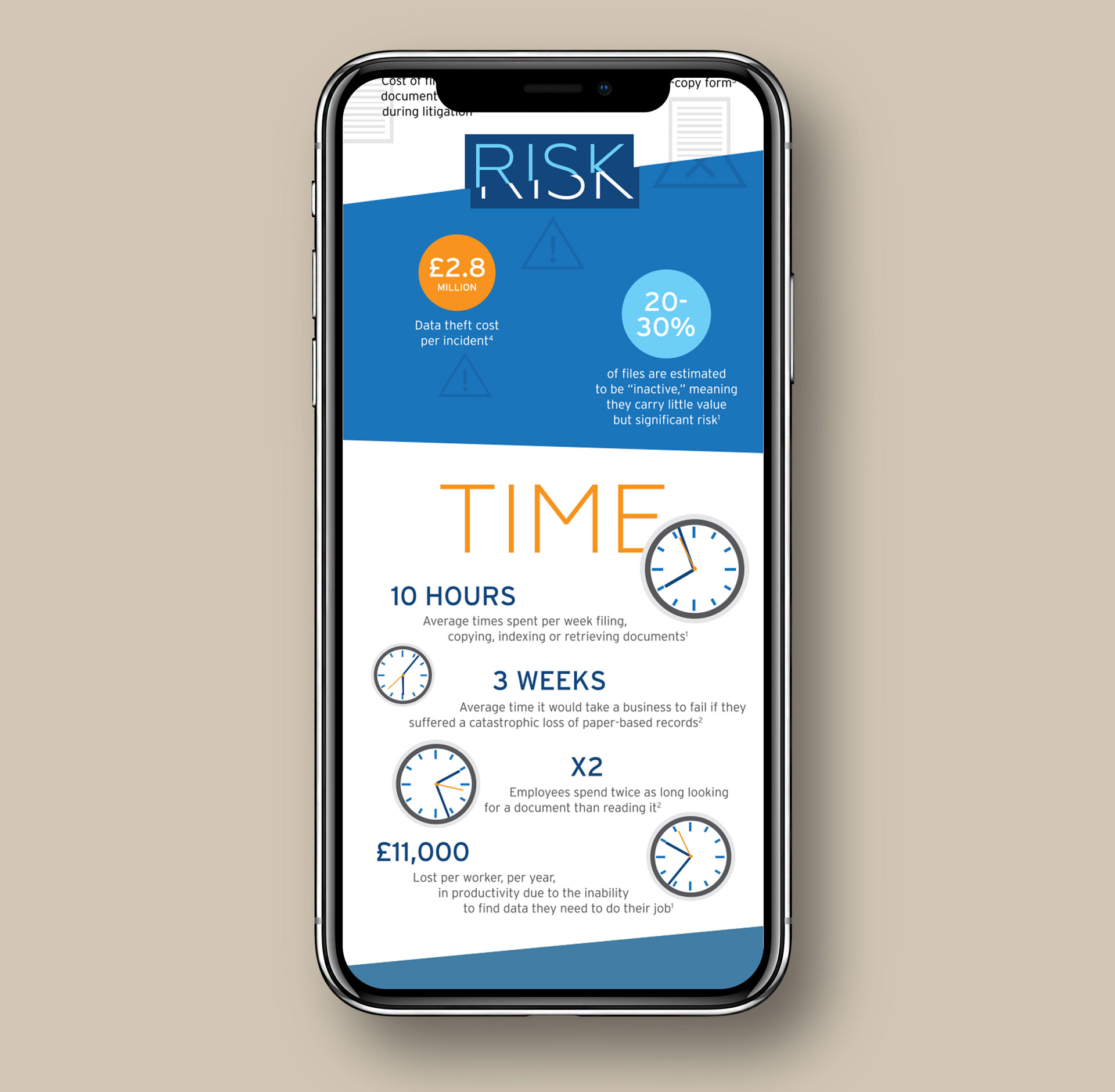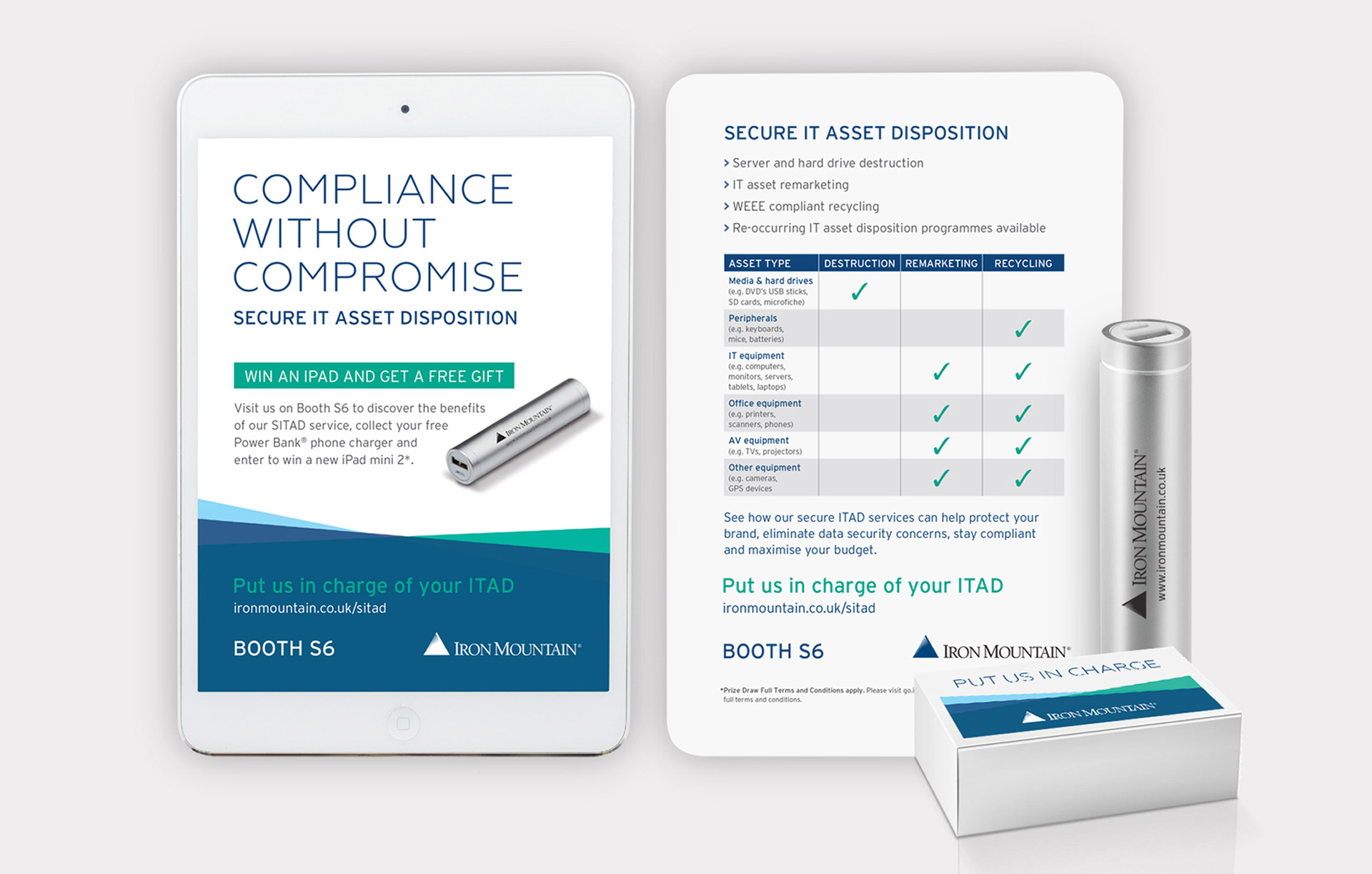 percentage increase in sign-ups for a company wide document download
conversion rate on the Retention Document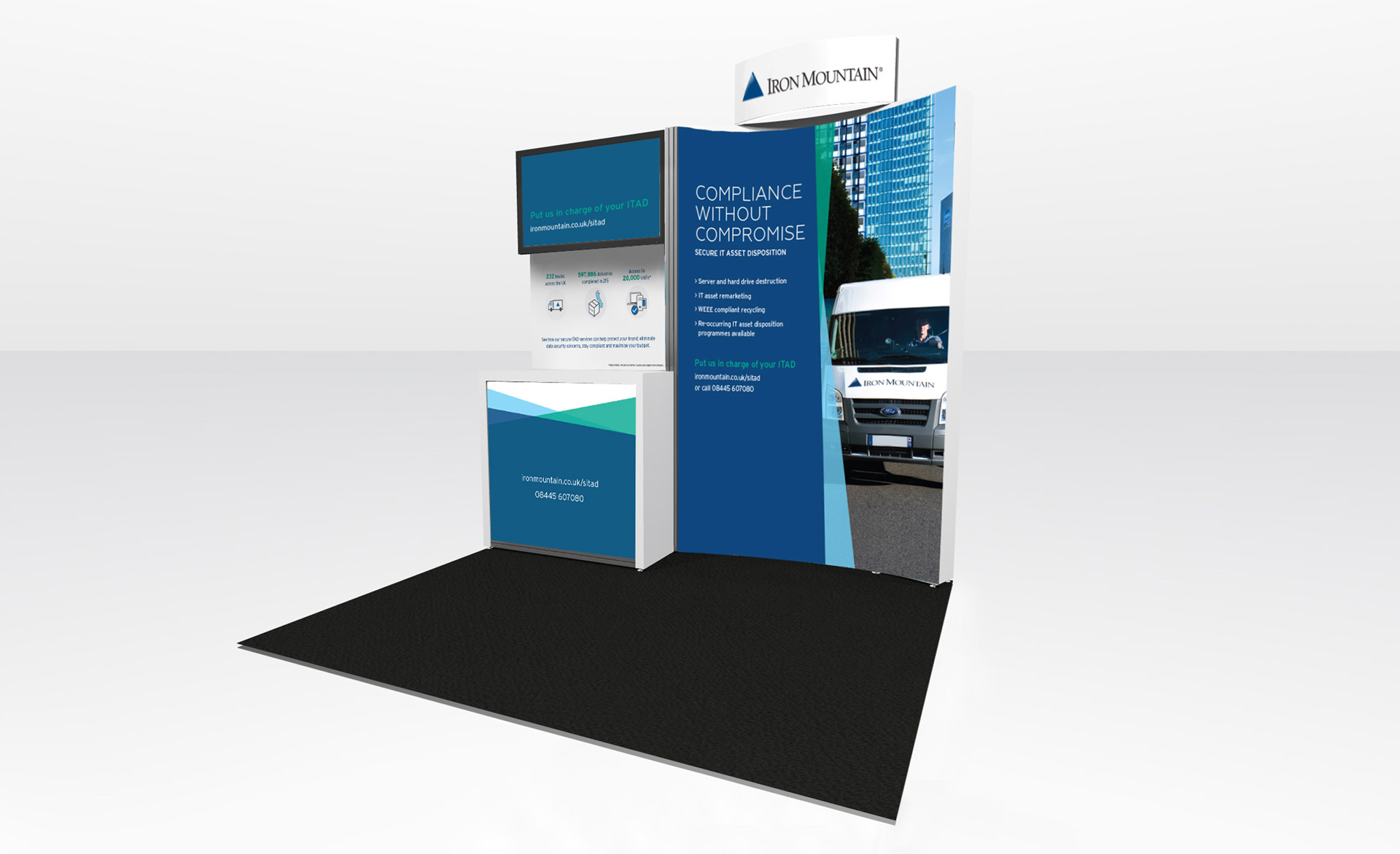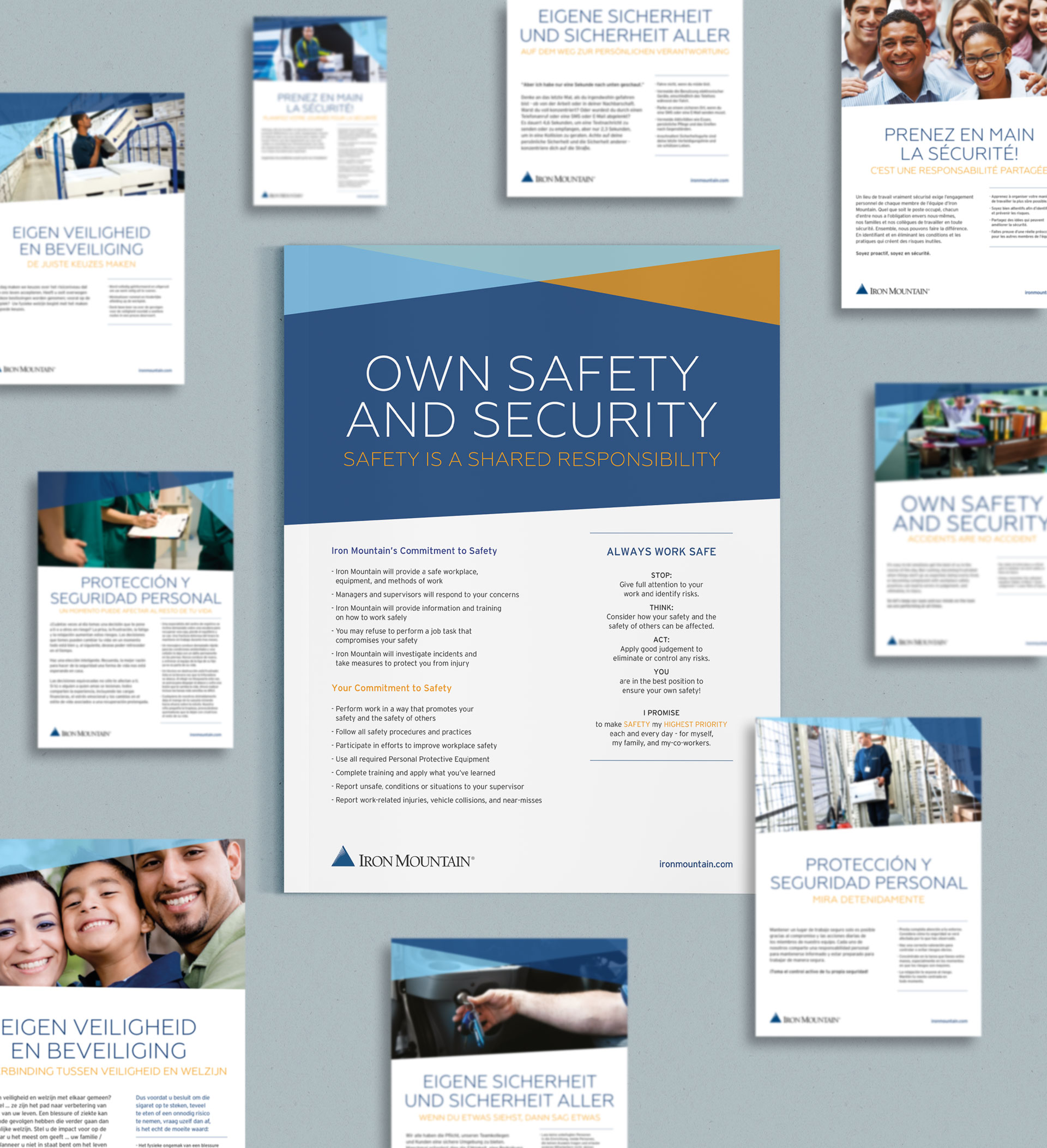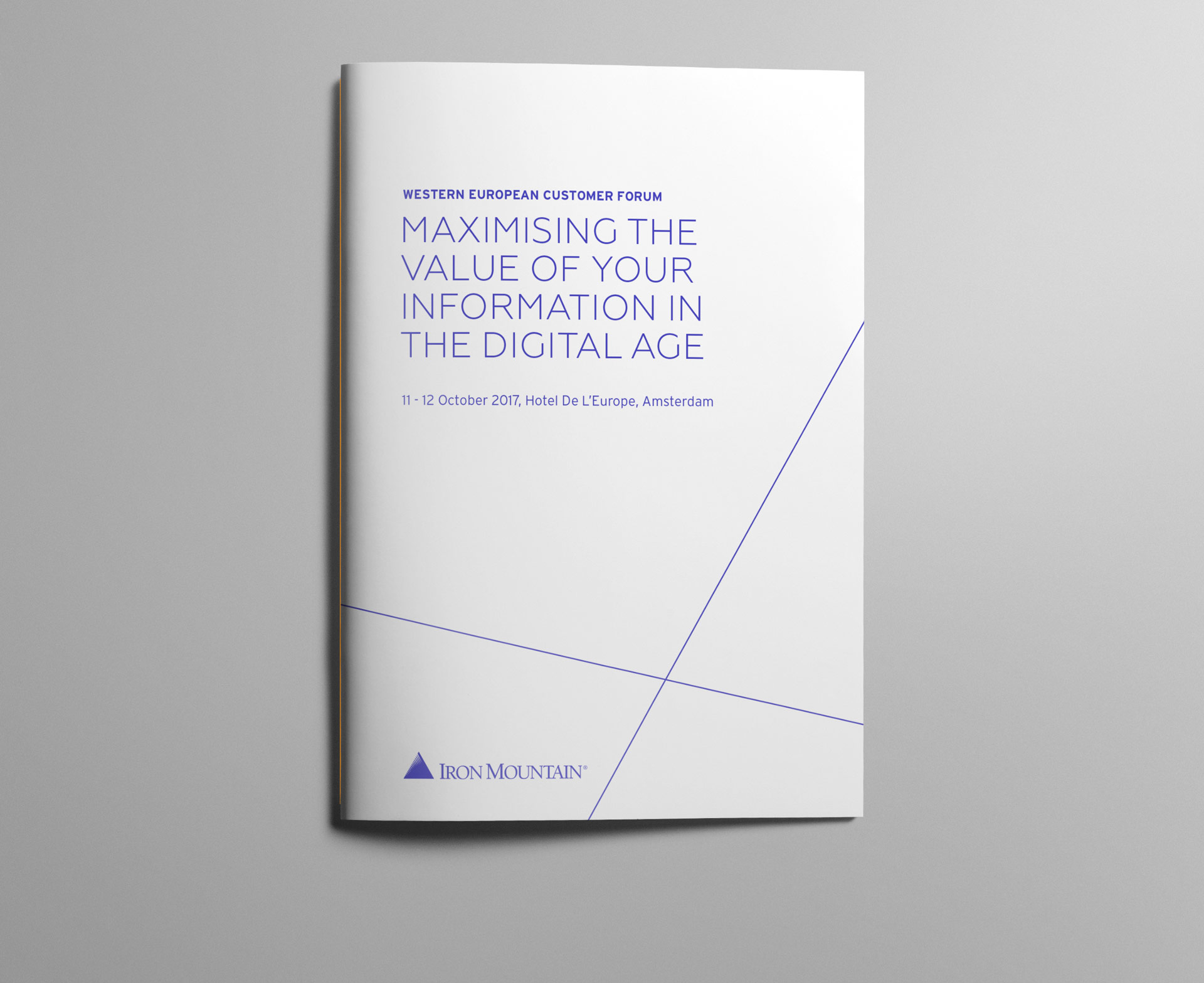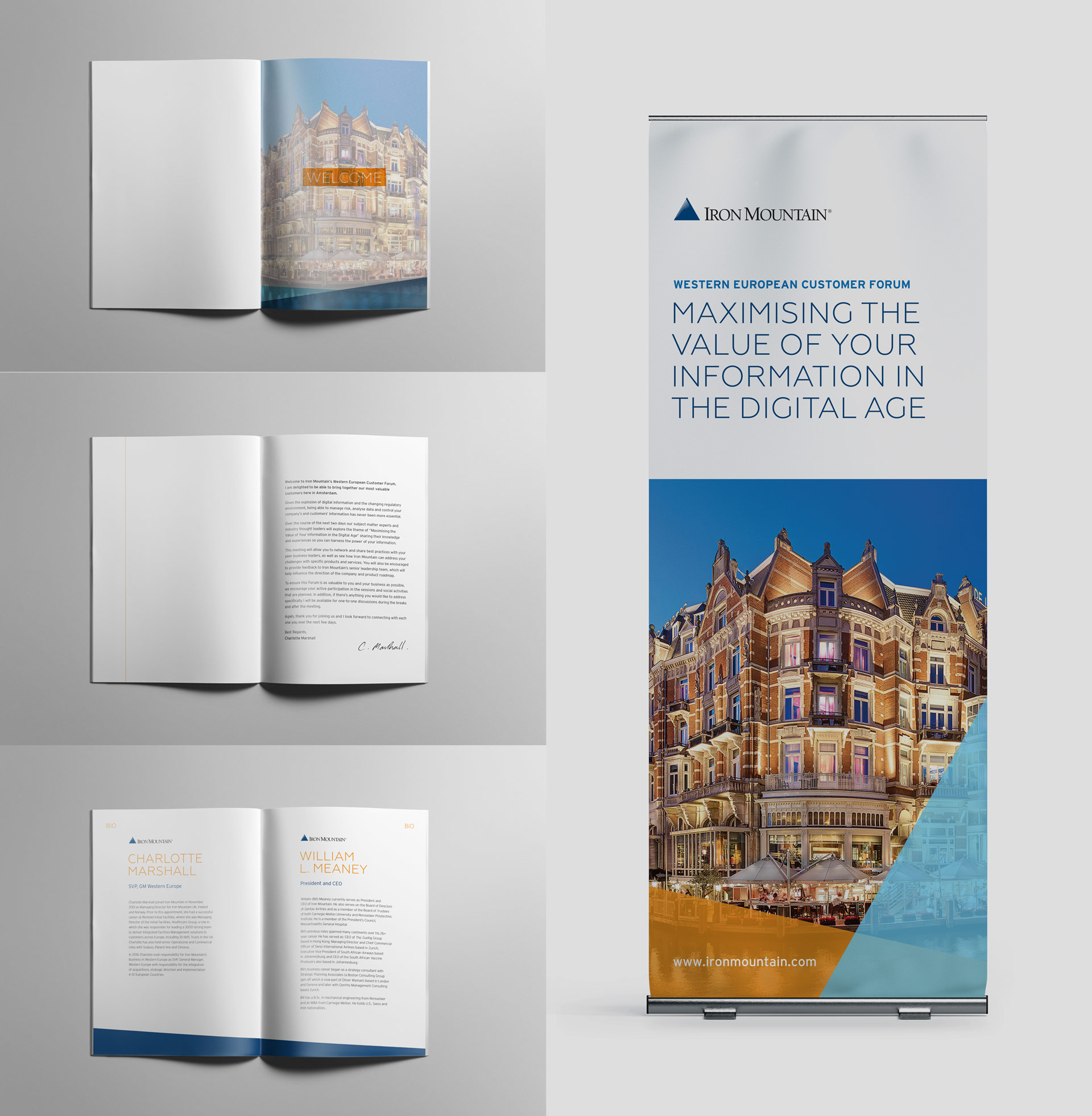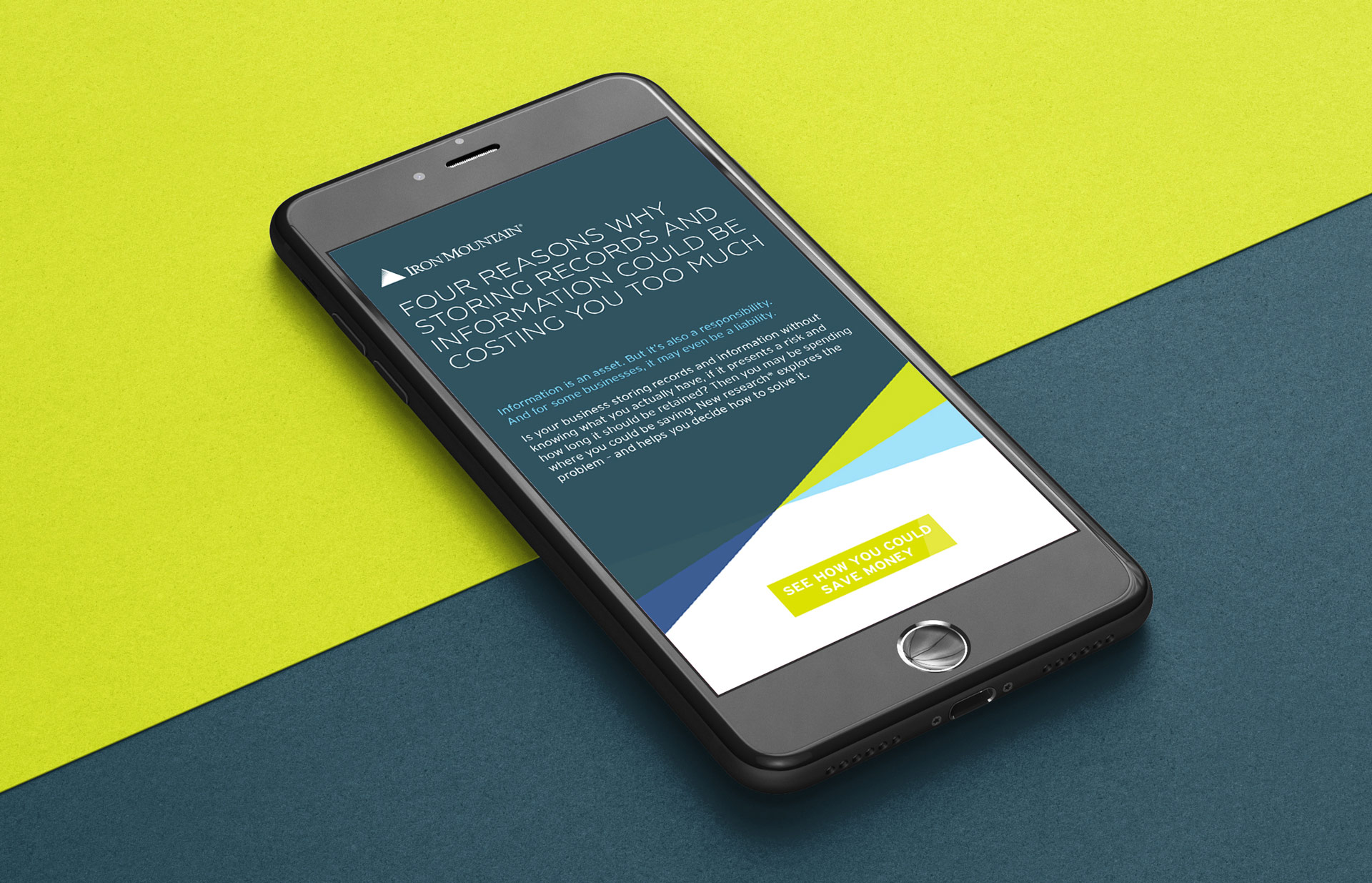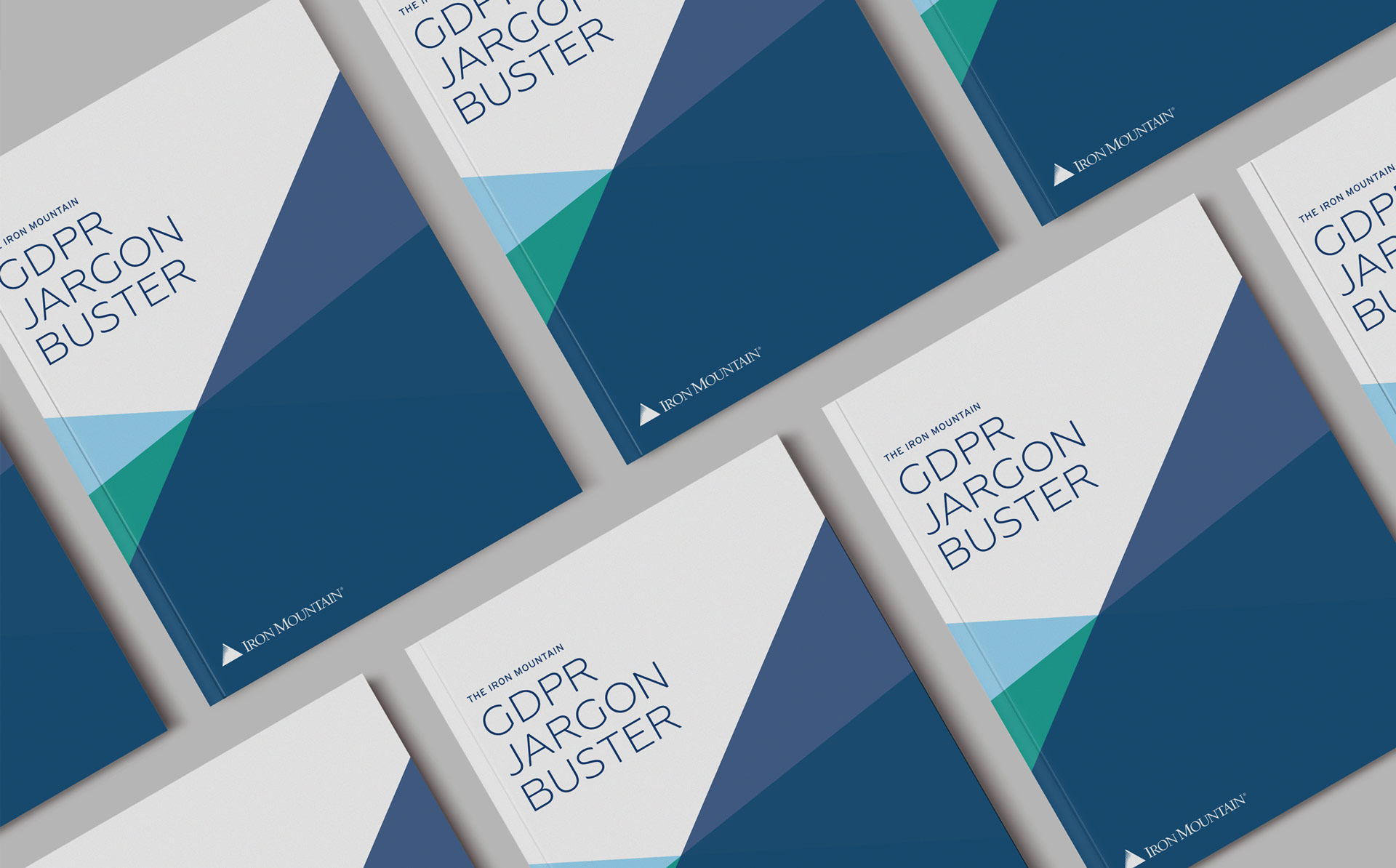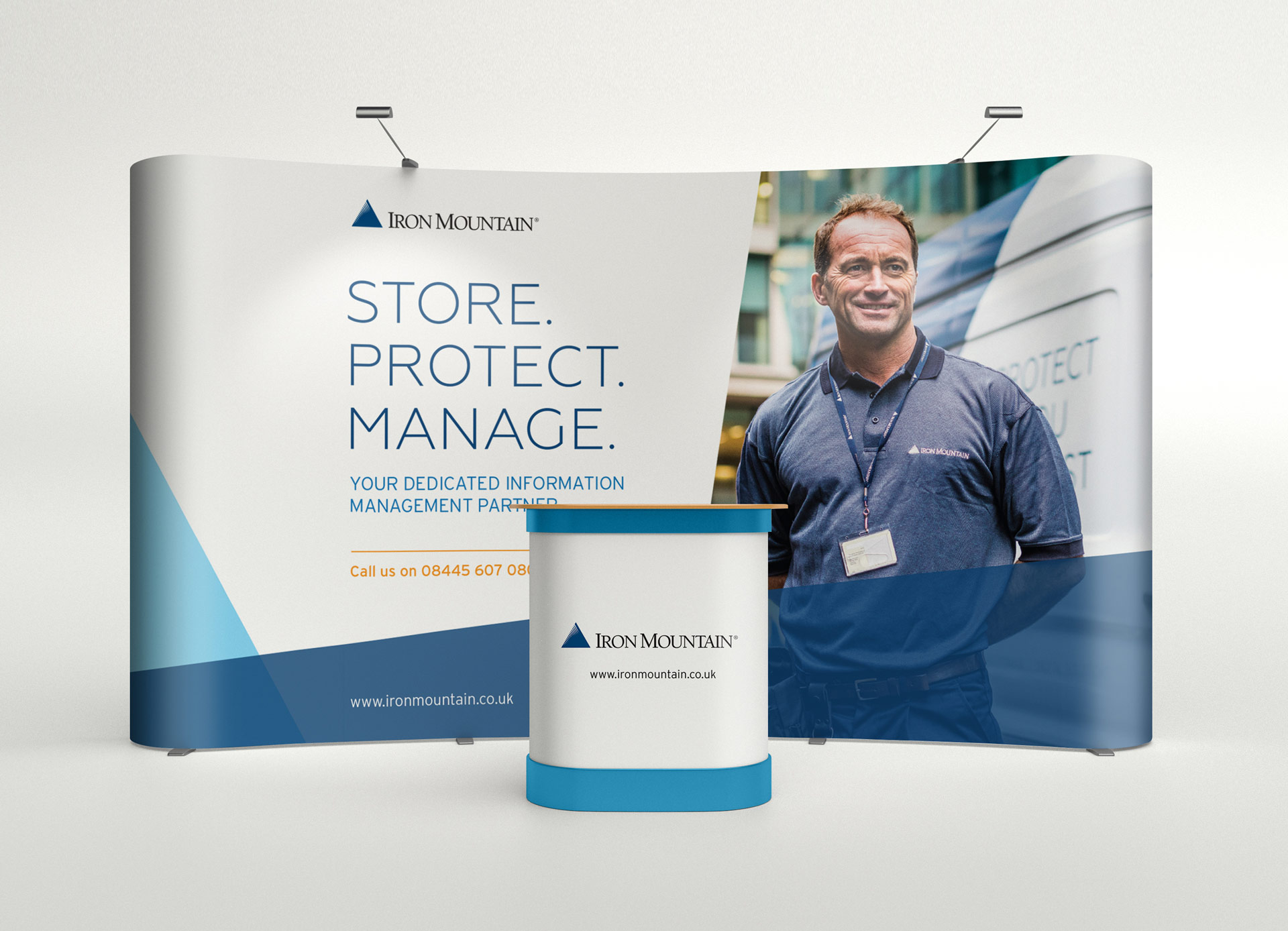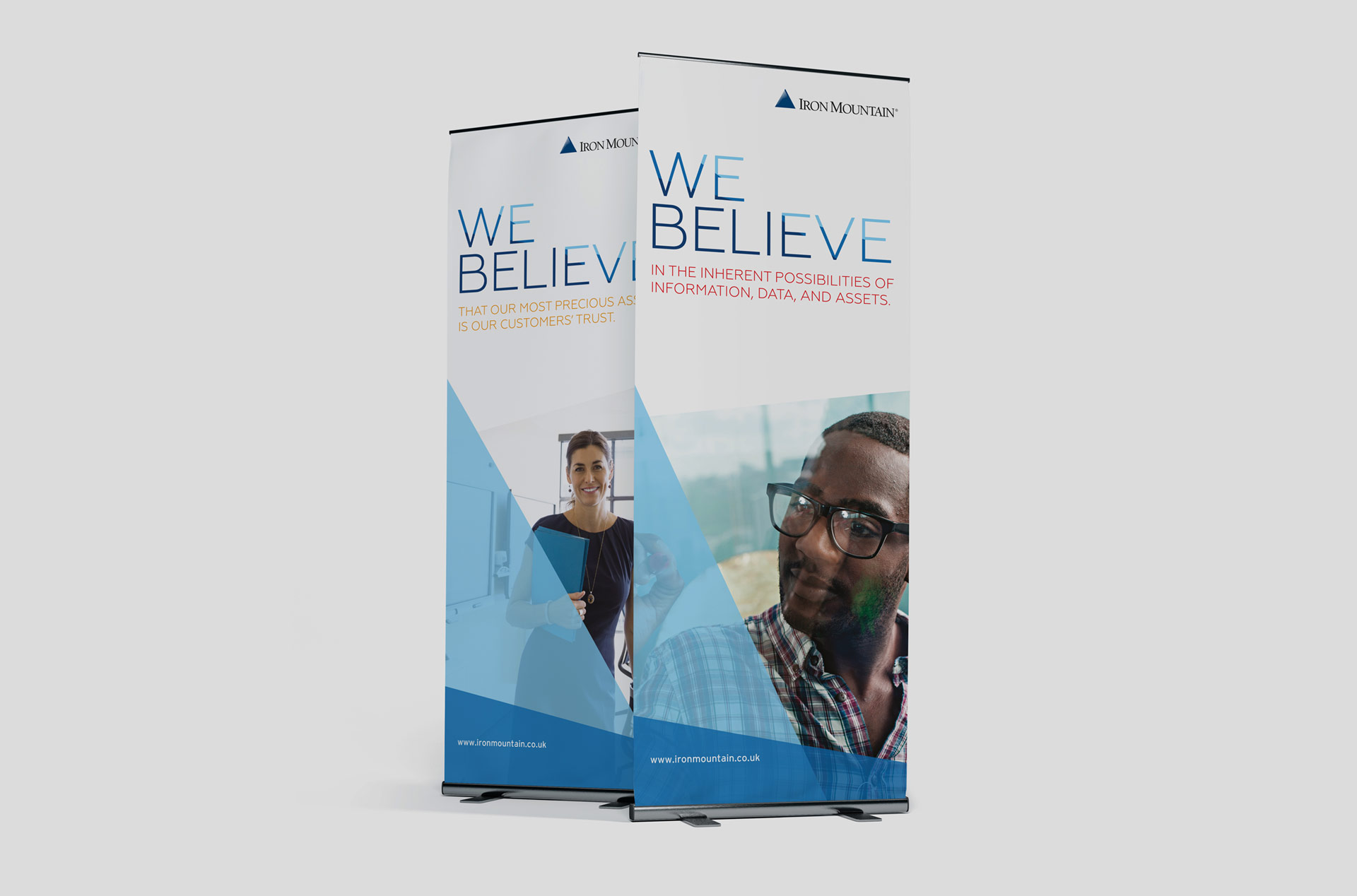 Services provided:
Literature
Presentations
Infographics
Video production
Communications
Exhibition & conference material
Direct mail
Advertising
Content marketing
Health & Safety comms
Interactive apps