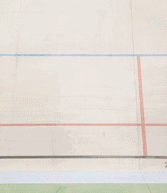 Turbocharge your
brand's performance.
What is it?
Brand Accelerator from BandAgency is no ordinary brand audit. It's a provocative diagnostic tool that can uncover deep insights into what's working about a brand and what isn't.
Our brand experts conduct a high-level investigation of a brand, looking at:
- business strategy and objectives
- brand positioning and identity, and
- a semiotic analysis of key touchpoints
We look at the brand in the context of market competitors and peer-set dynamics to get a true sense of how it's performing. The Accelerator report doesn't pull punches.
Who is it for and why?
Brand Accelerator is aimed at new CMOs or brand & comms directors looking to get a better insight into their company's current situation. You'll get a fresh perspective on one of your business's most important assets. Our 'outside-in' approach allows us to ask questions and challenge established thinking.
If your business is on the acquisition trail, you'll be able to understand the risk/reward of potential targets from a consumer/brand perspective, supplement an M&A report, or gain an early heads-up about the prospects of a potential target - saving your business both time and money.
A smart investment
The insights you gain could help steer your business for years to come.
We do more than leave you with a report. BandAgency's specialist brand development team work with you to put together an actionable to-do list to set your brand apart and help you reach your business goals.
Get off to a flying start
If you'd like to work with us, you can start to gain actionable insights with a complementary half-hour session with BandAgency's brand experts. What are you waiting for?
Turbocharge your
brand's performance.